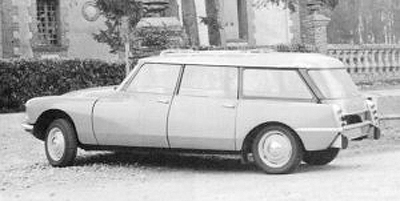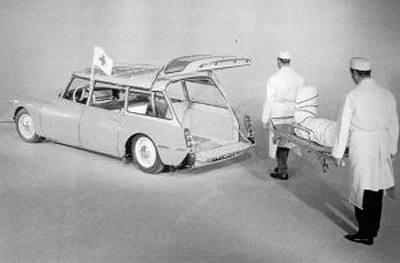 Although based on the ID, a number of modifications were necessary - the superstructure was both lengthened and strengthened, the rear brake drums were enlarged and the braking system was that of the DS. A lower final drive gave this heavy car performance comparable to that of the ID berline.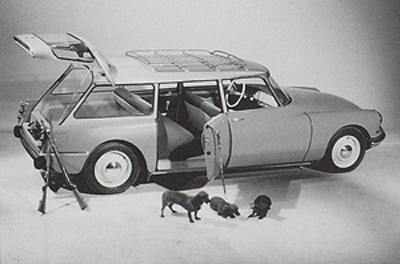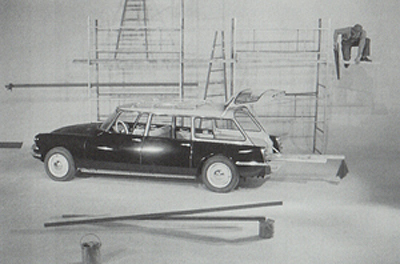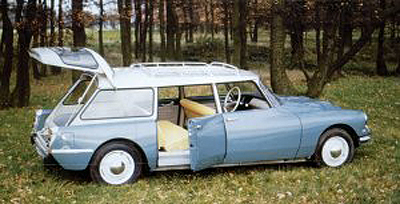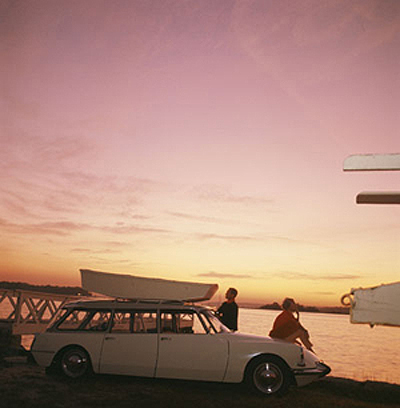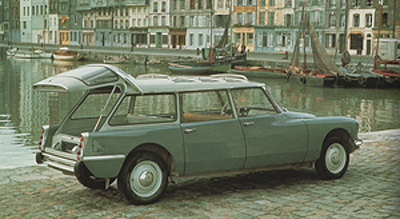 A number of carrossiers manufactured hearses based on the ID Break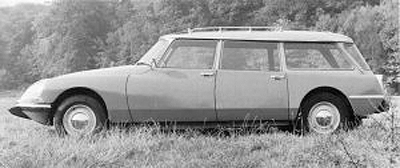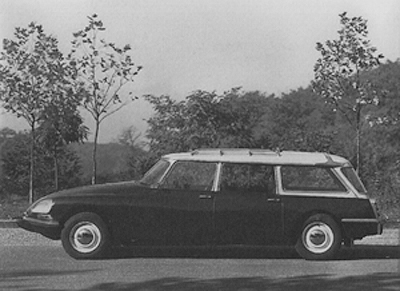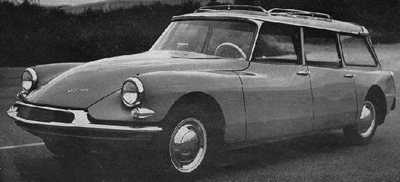 The ID was used as the basis for an estate version, launched in 1960, its mechanical development largely paralleled that of the saloon (or berline) although sometimes it preceded the berline.
Five variants were available at launch: a six seater Break, a six seater Break Confort, an eight seater Familiale, an Ambulance and a Commerciale.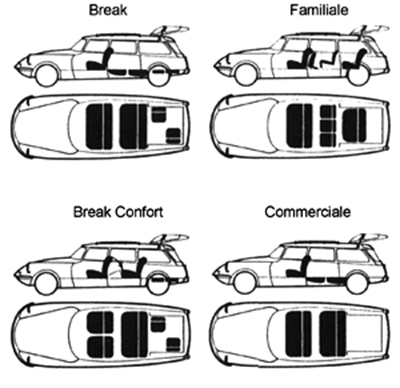 The break incorporated some novel solutions - the additional seats folded down into the floor and the lower section of the two part tailgate carried two number plates thereby allowing the car to be legally driven with the tailgate open.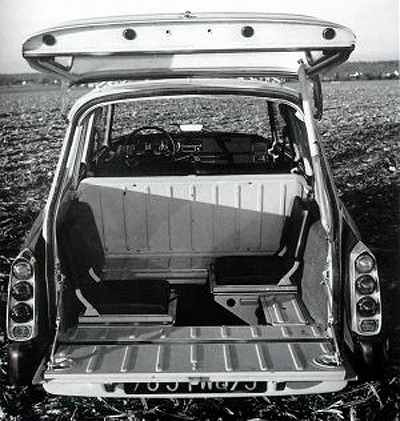 In 1963, the breaks received the 83 bhp engine of the DS - two years before it was fitted in 75 bhp guise in the ID berline and an ID21 version was introduced in 1965. The hydraulic gearbox was optional from 1968 until 1972.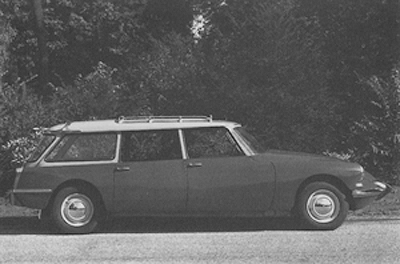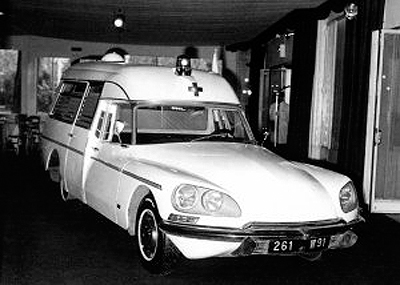 The break was used as the basis for a number of ambulance conversions although a factory produced ambulance was available too.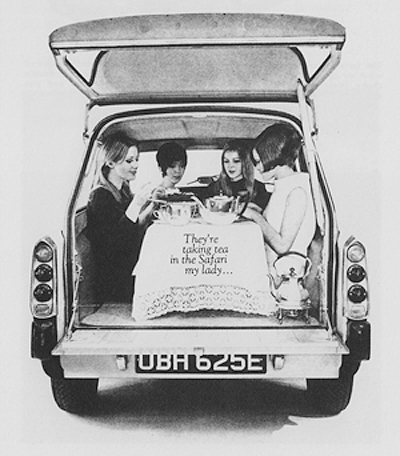 Above - the Break was called Safari in the United Kingdom above and Wagon in the USA left.