In 1938, a six cylinder model as a replacement for the stillborn 22CV, the 15 Six was launched although only 90 were sold in 1938.
The body and mechanical architecture were derived from those of the 11B but the bonnet was longer and fitted with cooling grilles as opposed to the opening flaps of the four cylinder models. The chevrons were mounted behind the radiator air intake.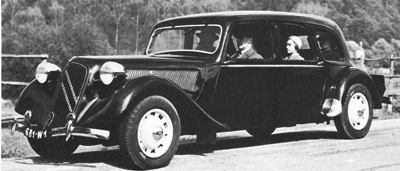 Full scale production of the 15 Six began in 1939.

It was intended to be available as a Berline, Cabriolet, Conduite Intťrieure and Familiale but in the event, very few Cabriolets were built.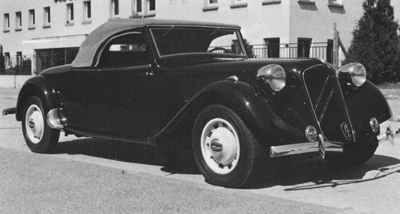 Between 1940 and 1946, production all but ceased. The cabriolets were dropped and only a few hundred cars were built including ten 15 Six Limousines.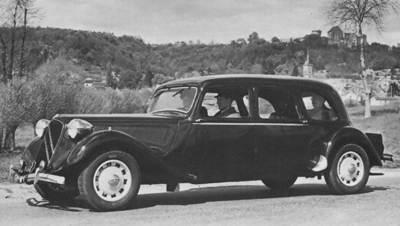 After the war, production recommenced and CitroŽn showed three models at the 1946 Paris Salon - the 11 LťgŤre, the 11 Normale and the 15 Six with initially only berlines being available.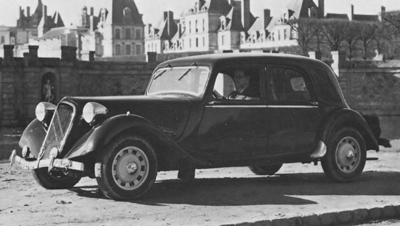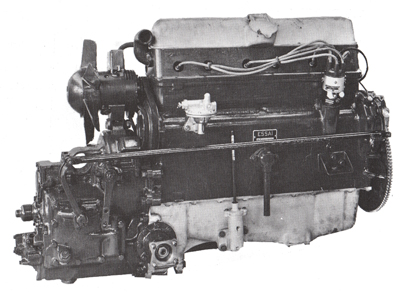 Fitted with a 2,8 litre, six cylinder engine sharing the same bore and stroke of the four cylinder 11, it developed 77 bhp.
The 15 Six had a top speed of 130 kph.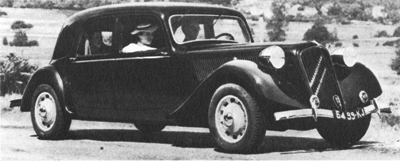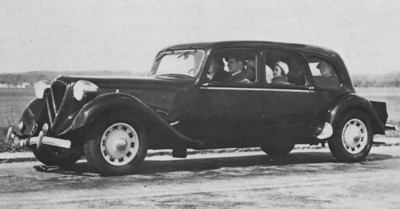 Above and below Familiale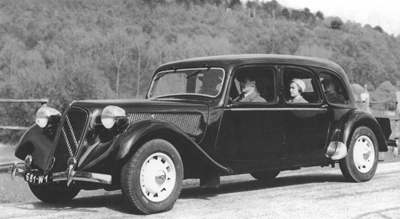 ©2009 Julian Marsh/CitroŽnŽt