NEW CITROňN BERLINGO 725 L2 CREW VAN

CARRY 5 PEOPLE AND A LOAD
The award winning CitroŽn Berlingo range is set to be further expanded with the 1st July launch of the five-seat Berlingo 725 L2 Crew Van, which meets all HM Revenue & Customs requirements for a van and is therefore VAT-reclaimable. The new Berlingo 725 L2 Crew Van offers a unique combination of up to five seats, a 716kg payload, exceptional 1,320/1,805mm load length and a class-leading 2.4/3.35cu.m load compartment.
A key feature of this versatile new van is its innovative sliding/folding rear seat and bulkhead design, which offers the optimum combination of passenger safety and load compartment volume. The Berlingo 725 L2 Crew Van has a separate driver's and front passenger's seat and a folding, three-seat rear bench, which incorporates a full-height metal bulkhead with a mesh upper section.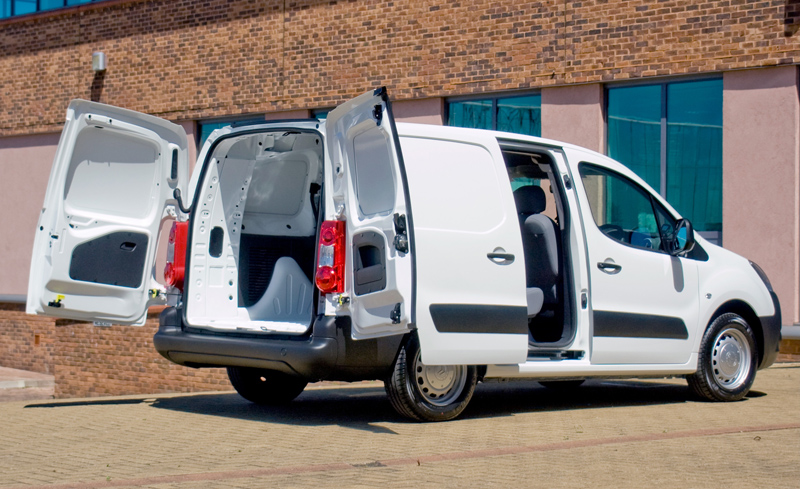 With the rear seat in use, the bulkhead separates the five-seat crew compartment from a 1,320mm long, 2.4cu.m capacity load compartment. If the Berlingo 725 L2 Crew Van is operated as a two-seater, catches are released on the rear seat to allow the seat back to be folded forward through approximately 180 degrees to a vertical position behind the front seats, with the seat base folding up against it. At the same time, the bulkhead, which is attached to the seat back, automatically slides forward on runners to lock into position behind the front seats. In this position, the bulkhead separates the driver and front passenger from the increased 3.35cu.m volume, 1,805mm long load compartment.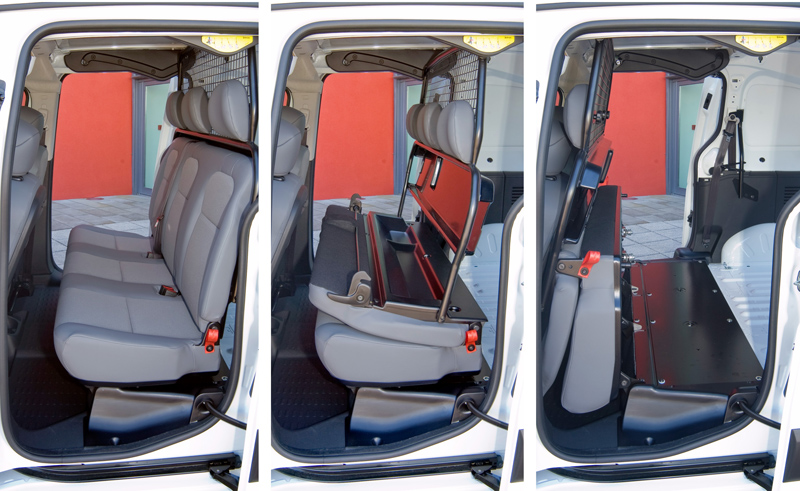 Robert Handyside, CitroŽn's Commercial Vehicle Operations Manager, comments: "The new Berlingo 725 L2 Crew Van will appeal to a wide range of LCV customers. We expect strong demand for this important new model from operators involved in civil engineering, construction and utilities maintenance businesses."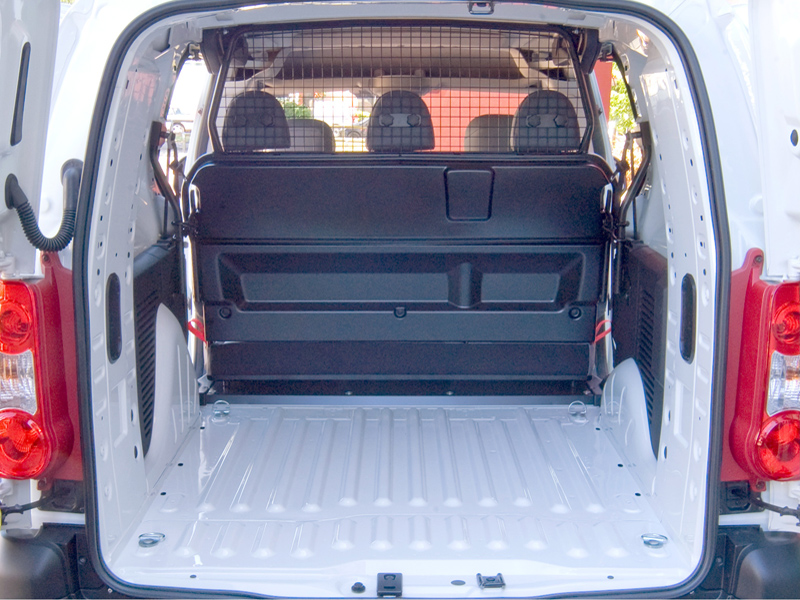 Standard equipment on the Berlingo 725 L2 Crew Van includes unglazed twin sliding, side load doors and unglazed asymmetric side-hinged rear doors. The Berlingo 725 L2 Crew Van has central locking, electric front windows and head restraints, plus three-point inertia reel seatbelts on all five seats. The standard specification also includes Trafficmaster Smartnav and Trackstar stolen vehicle tracking system – unique in this LCV sector.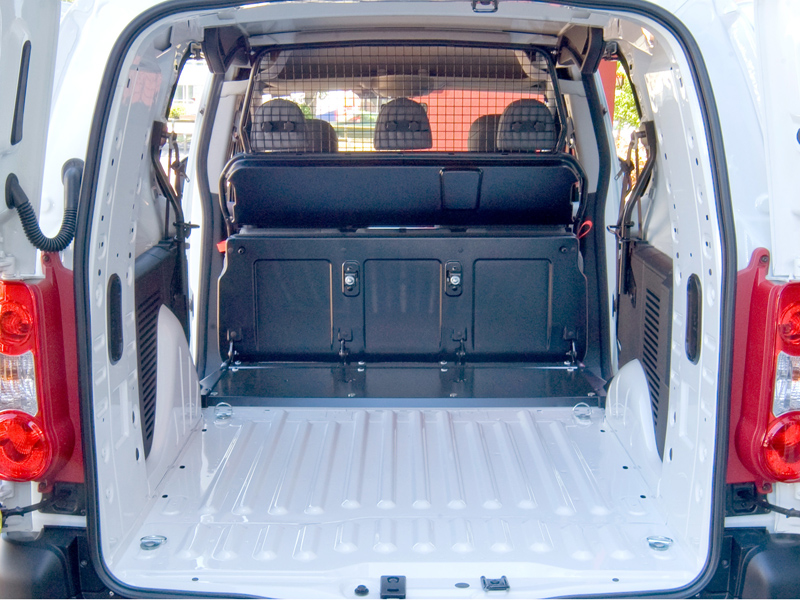 Priced from just £13,565 + VAT + delivery, the Berlingo 725 L2 Crew Van is powered by a fuel efficient 1.6HDi 90hp engine. Subject to the normal HM Revenue & Customs conditions applicable to this type of commercial vehicle, VAT is reclaimable on the Berlingo 725 L2 Crew Van
New Berlingo 725 L2 Crew Van: Features & Dimensions
3-seat folding rear bench complete with three-point inertia reel seatbelts and sliding full-height rear bulkhead
Internal load length:
Rear seats up: 1,320mm
Rear seats folded: 1,805mm
Load space volume:
Rear seats up: 2.4cu.m
Rear seats folded 3.35cu.m
Width between wheel arches:
1230mm


Interior load compartment height:
1250mm


Payload:
716kg


Load compartment features:
Nearside & offside sliding side load doors

© 2009 Julian Marsh/CitroŽnŽt/CitroŽn UK Ltd