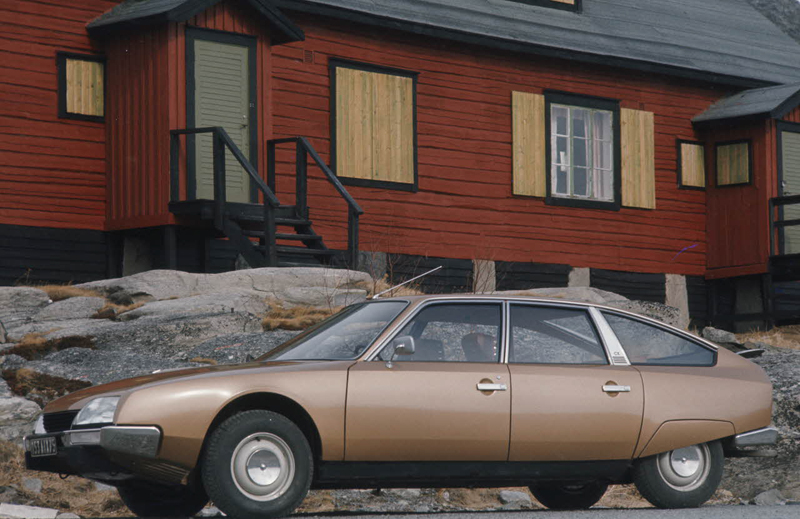 Designed by Robert Opron, the CX was a two-box saloon, 4.63m long. It was the first saloon in CITROËN's history to ship with a diesel engine. With the CX, the Marque was able to conquer the European tourer market with an alternative to petrol engines. One year after the 1973 oil crisis, CITROËN was able to demonstrate its innovative capacity and, even then, to show its concern for running costs, with engines meeting high standards in both driving pleasure and fuel consumption. The aerodynamics of the CX played in a key role in these efforts. The acronym CX in itself illustrated the vehicle's low drag, (Cx being French for the aerodynamic coefficient Cd).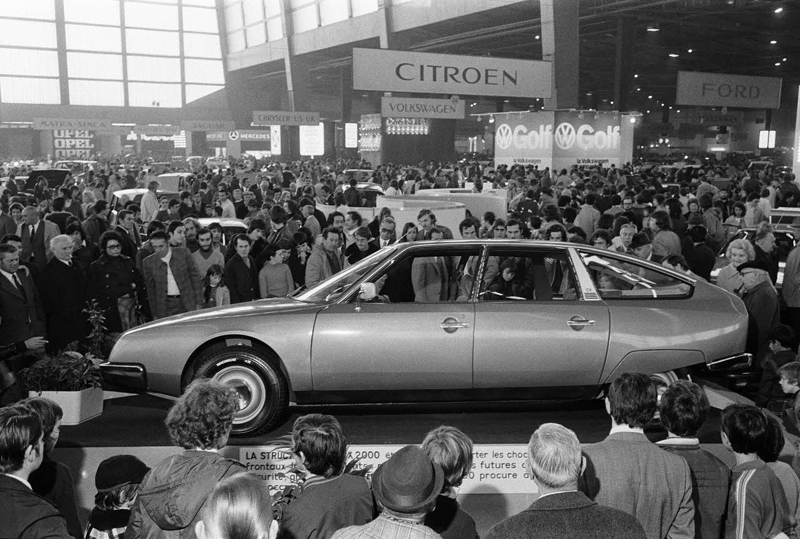 Dessinée par Robert Opron, cette berline bicorps de 4,63 mètres de long est la première berline à être équipée d'un moteur Diesel dans l'histoire de la Marque. Avec ce modèle, CITROËN conquiert le marché des grandes routières européennes en proposant une alternative aux moteurs essences. En effet, un an après le choc pétrolier de 1973, la Marque, soucieuse déjà à l'époque des coûts d'utilisation, innove alors pour offrir des moteurs efficients aussi bien en agréments de conduite qu'en consommation de carburant. L'aérodynamique de ce modèle joue par ailleurs un rôle primordial dans ces recherches puisque l'acronyme CX illustre son faible coefficient de pénétration dans l'air.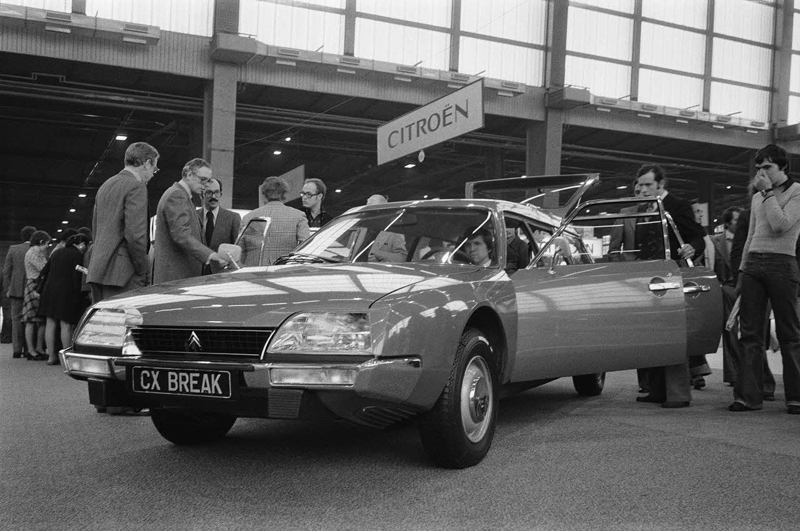 Over the next few years, CITROËN continued to upgrade the CX with further technological improvements including an estate version in 1975, a 2400 GTi electronic injection sports version in 1977 ̶ considered as the fastest French tourer of its time ̶ and a Prestige version, 28 cm longer, in 1978.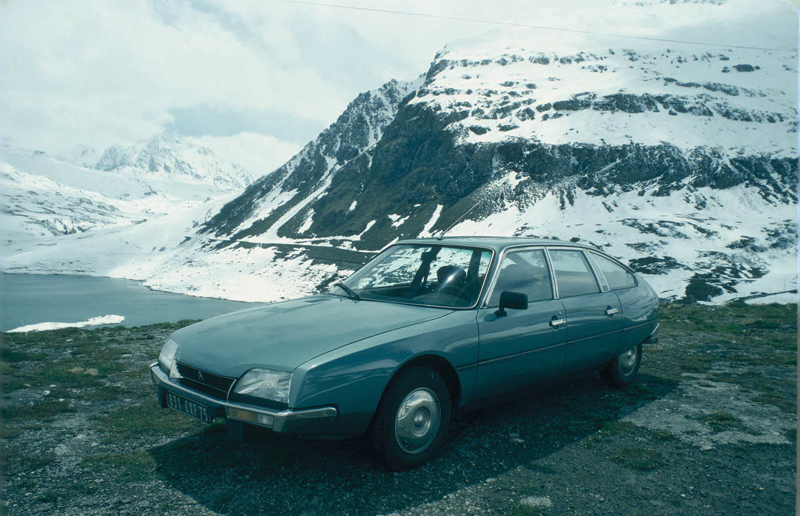 Les années suivantes, la Marque poursuit ses améliorations technologiques et fait évoluer la CX notamment avec l'apparition d'une version break en 1975, une version sportive 2400 GTi à injection électronique en 1977, considérée alors comme la plus rapide des routières françaises, ou encore une offre Prestige allongée de 28 cm en 1978.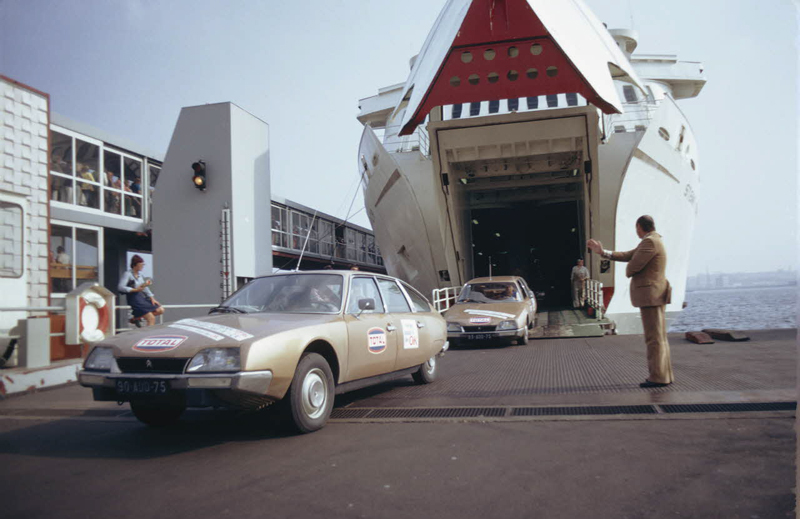 Recognised for its style and bold technical choices, the CX was also a highly comfortable car. It inherited the constant-height hydropneumatic suspension of the DS, for impeccable roadholding, as well as the power-operated self-centring steering system seen on the SM in 1970. The same high standards of comfort were visible in the innovations provided for easy use. For example, the C-matic torque converter did away with the clutch pedal, freeing up space for greater comfort. Also, the interior design placed particular emphasis on convenience, with a futuristic driving position, enabling the driver to access all the controls without releasing the steering wheel.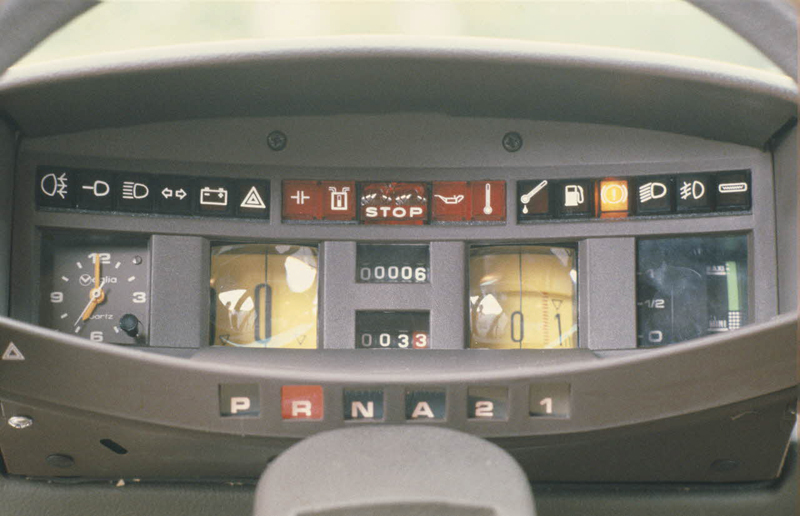 Reconnue pour son style et son audace technologique, la CX fut aussi un véhicule de grand confort. Elle hérite de la suspension hydropneumatique à hauteur constante de la DS ce qui lui offre une tenue de route irréprochable mais aussi de la direction assistée asservie à la vitesse avec retour automatique en ligne droite héritée de la SM de 1970. Confort que l'on retrouve également dans ses innovations au profit d'une plus grande facilité d'usage. En effet, l'innovation C-matic, convertisseur de couple, supprime la pédale d'embrayage et libère l'espace pour plus d'aisance. Sans oublier le design intérieur qui, pour offrir plus de praticité au conducteur, est doté d'un poste de conduite futuriste permettant d'accéder à toutes les commandes sans avoir à lâcher le volant.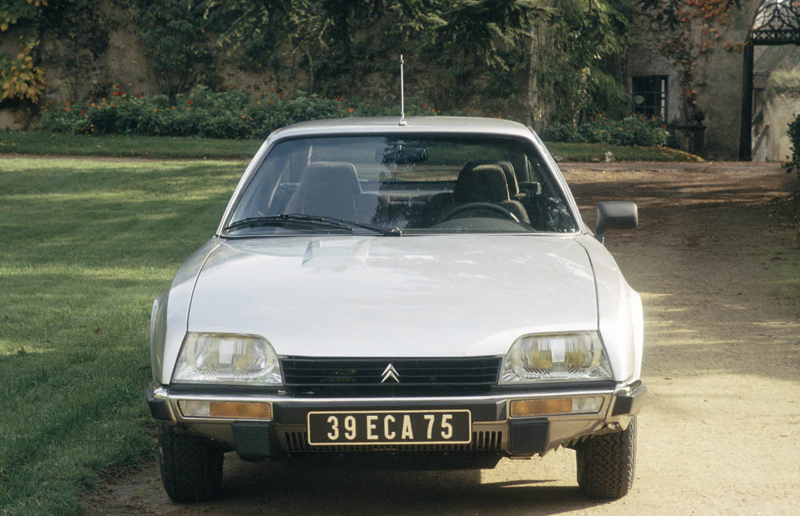 Further reflecting its innovative capacities, the CITROËN CX was the first French car to be fitted with ABS brakes in 1985.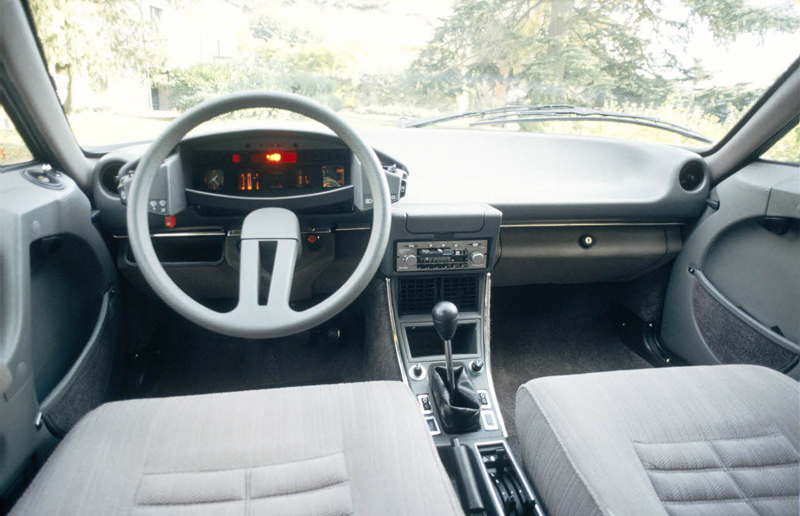 La CITROËN CX n'en oubliait pas pour autant l'innovation. En 1985, elle fut la première voiture française à être équipée d'un dispositif de freinage ABS.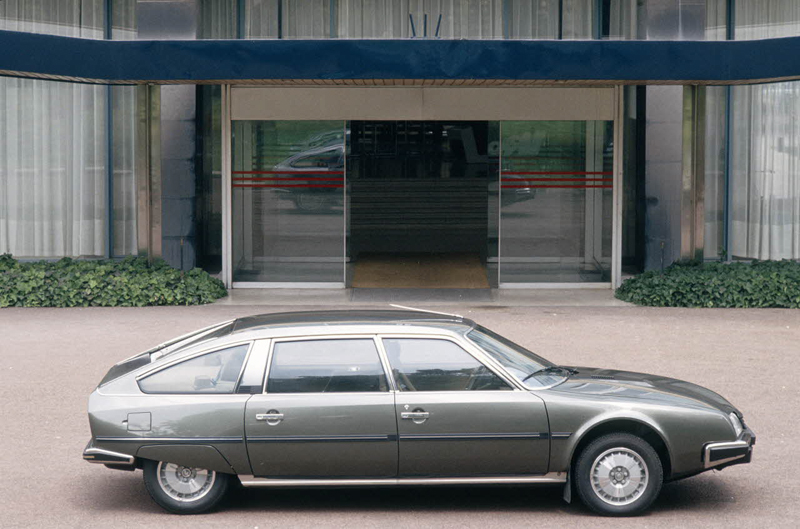 The CX was a huge market success, selling more than 1.2 million units up to 1991.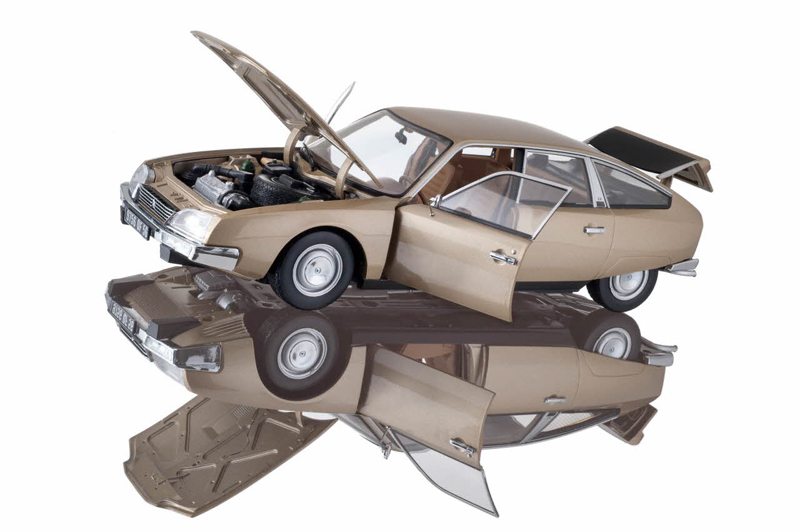 Véritable succès commercial, la CX sera vendue jusqu'en 1991 à plus de 1,2 millions d'exemplaires.
Today, the CITROËN CX lives on through the events and meetings organised by numerous clubs worldwide. At the same, time, the enthusiasm inspired by the YoungTimers, sports cars of the 1980s that are now collectors' models, is giving a new lease of life to models such as the CITROËN CX GTi Turbo.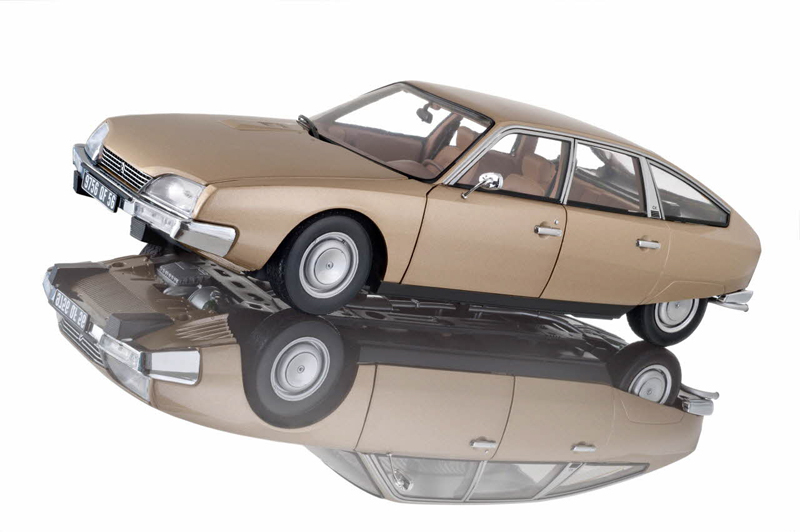 Aujourd'hui, l'histoire de la CITROËN CX se poursuit au travers des manifestations et des rassemblements organisées par de nombreux clubs à travers le monde. e même que l'engouement suscité pour les YoungTimers, voitures sportives des années 80 désormais collectionnées, fait revivre un modèle comme la CITROËN CX GTi Turbo.