CitroSpecial #1: 60 years of DS
The renowned Dutch specialist magazine CitroExpert which is celebrating this year its 20th (!) anniversary, published its CitroSpecial #1: 60 years of DS in December 2014.
In no less than 180 pages, the complete history of this DS is given, with only authentic and hitherto unknown pictures.
Some say: it's not a magazine, it's a book!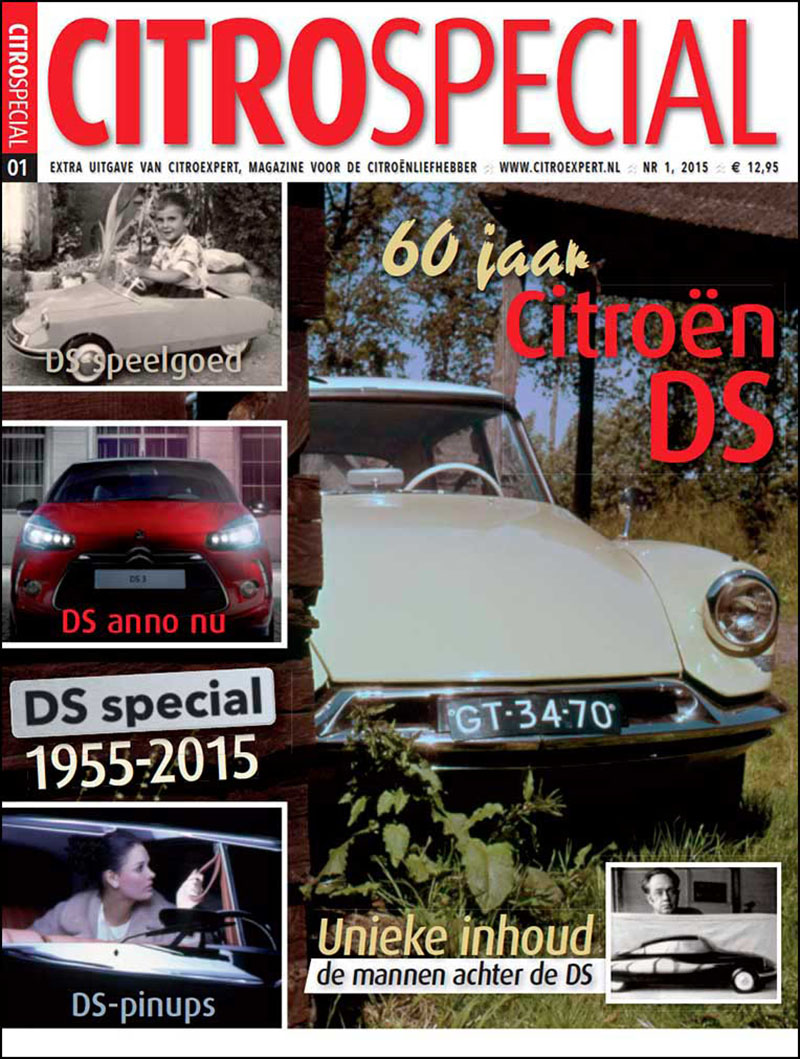 The chapters are:
CitroŽns 'Grande RoutiŤres': from Andrť CitroŽn with the Mors via C6, 15, CX, XM and C6 (2005) to the most recent concept cars

The 'genesis' of the DS 1935-1975, an in-depth history with all people involved and its development; includes photographs of prototypes

the evolution of the French versions 1955-1975: prices, technical specs, changes, etc.

special articles on the DS/ID in The Netherlands and Belgium (DS and royalty, letters from early buyers, publicity, ...)

Chapron-built versions: cabriolet 'usine', Prťsidentielle, Prestige, special-bodied one-offs, sunroofs, ...

DS and goddesses: female presentations at car shows and photo shoots

DS ContrŰle - the 'new-second hand' DS19's during the 1950s and 1960s

DSs in French garages

DS toy-cars ('the difference between men and boys...')

DS all over the world. Any country where the DS was sold by CitroŽn between 1955 and 1975, is given its own page, showing the differences, with specific pictures, brochures, etc. From Latin America via Africa to the United Kingdom, Germany, Switzerland, Austria, Denmark, Poland, Hong Kong and Australia.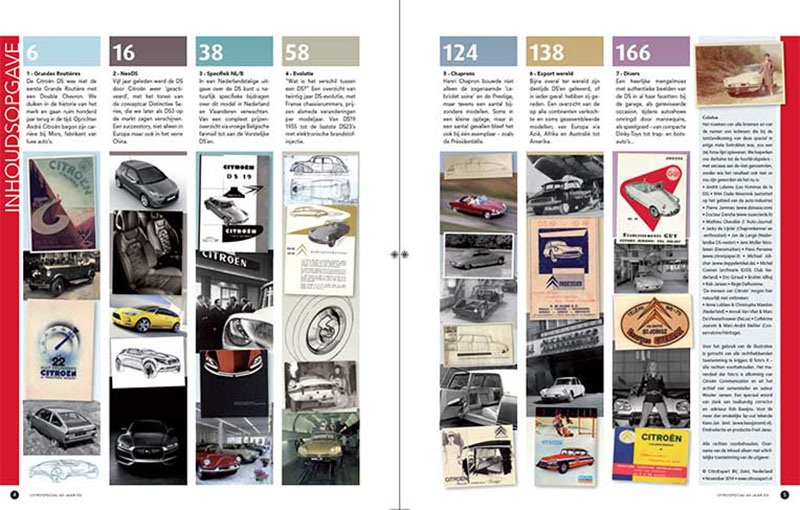 Apart from these 150 pages of the 'classic'' ID/DS, there are also 20 pages on the 'neo-DS', giving a nice inside view on the successful models, including interviews with CEO Yves Bonnefont and stylist Thierry Metroz.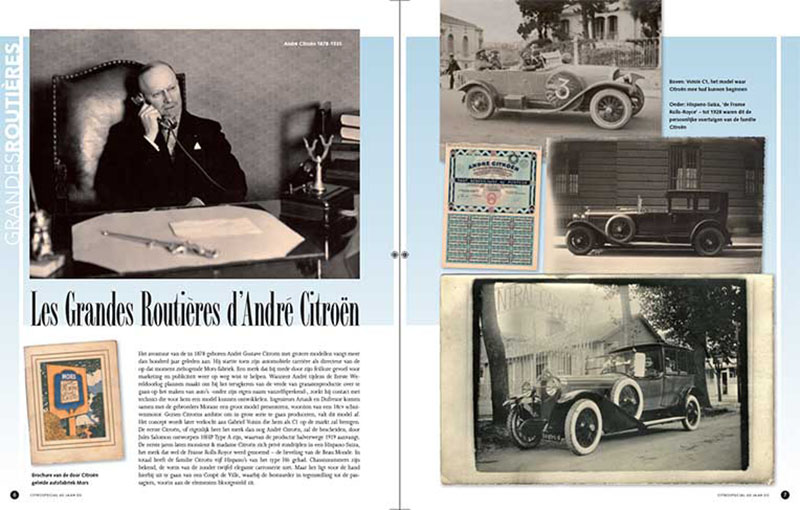 Buyer's reactions are enthusiastic, and notwithstanding that this publication is in Dutch only shouldn't stop enthusiasts obtaining a copy: one of the directors of the new DS brand told us: ".... although I don't read Dutch, Iwas amazed by your '60 years of DS'. When I received a copy, I forgot to open all other letters that day..."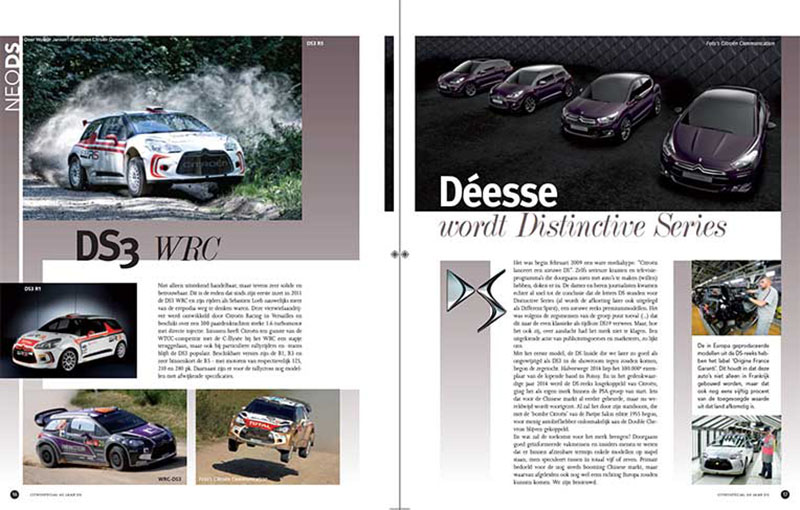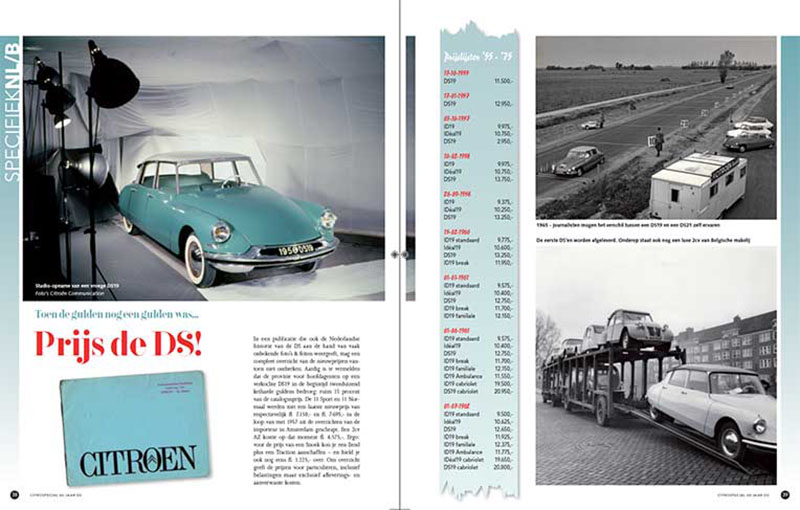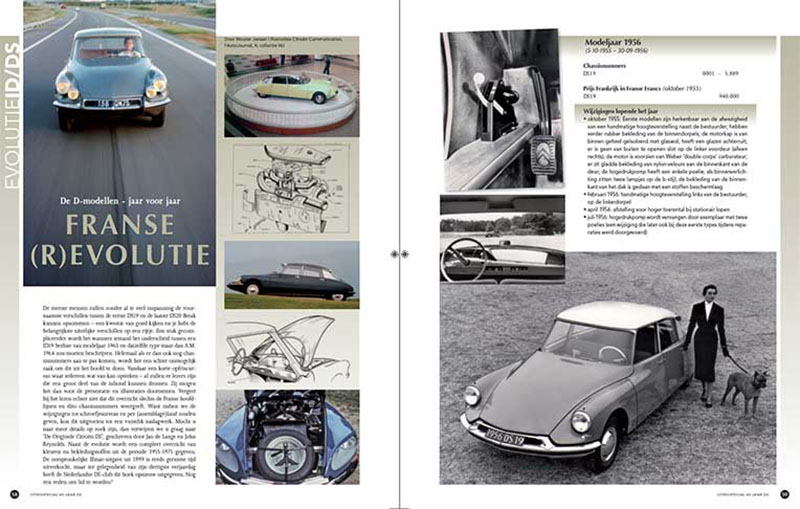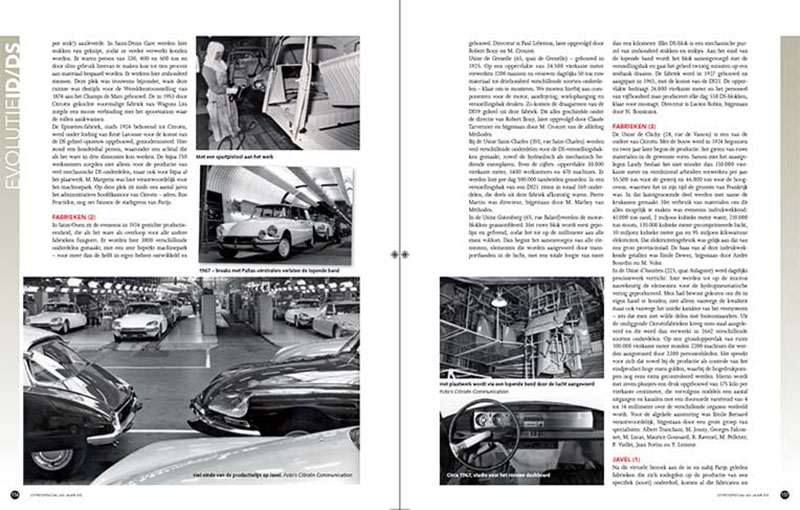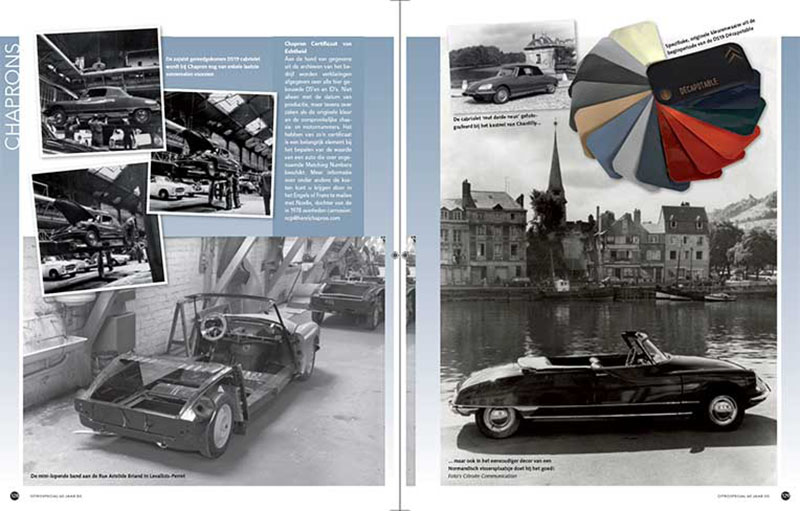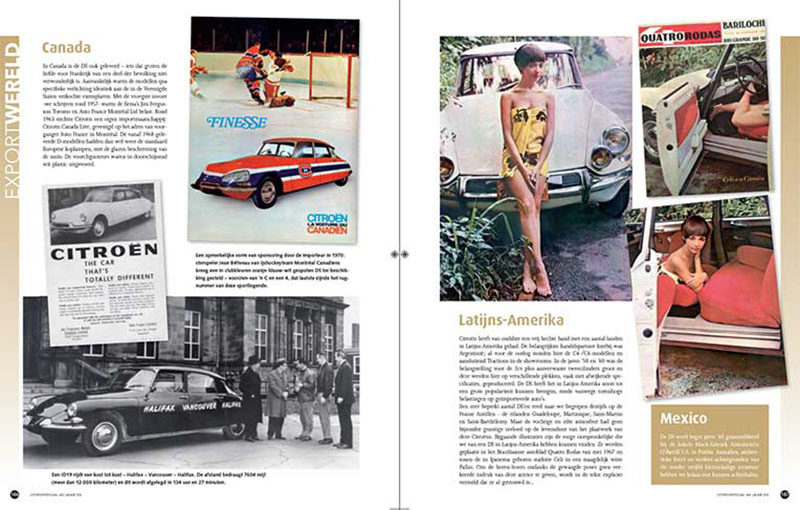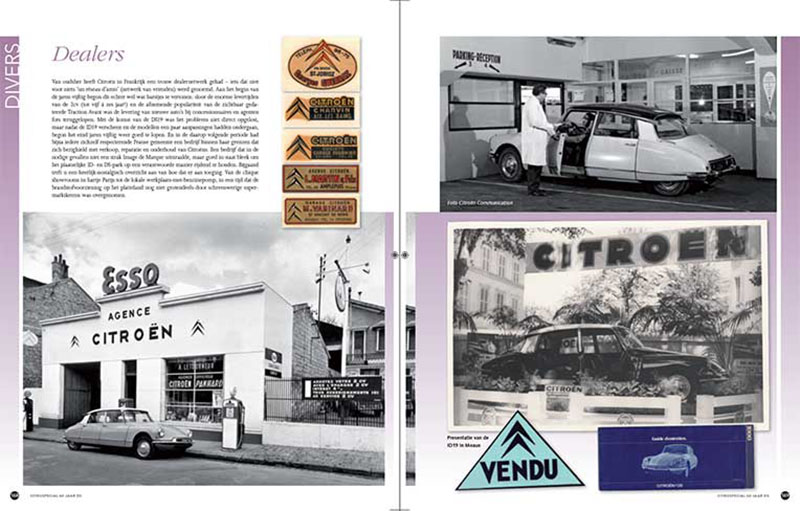 ©

This unique, full-colour publication can be ordered for the very reasonable sum of € 12,95, excluding shipping (postage outside the Netherlands is not very cheap, we're afraid). Payment can be made either by bank transfer
or PayPal.

For more information see:
http://www.citroexpert.nl/citroshop/product/citrospecial-1-60-jaar-citroen-ds
or send an email to info@citroexpert.nl
© 2015 CitroExpert/Wouter Jansen/CitroŽnŽt