© 1995, 1996, 1997, 1998, 1999, 2000, 2001, 2002, 2003, 2004, 2005, 2006, 2007, 2008, 2009, 2010, 2011, 2012, 2013, 2014, 2015 and 2016 Julian Marsh / CitroŽnŽt - other acknowledgments on individual pages

Legal

None of the documents in this site are contractual.

CitroŽnŽt does not take any responsibility for the accuracy of the information presented on this site.

The information on this site is presented in good faith.

CitroŽnŽt is not party to any agreement you may make with any advertiser or listed business.
CitroŽnŽt therefore accepts no liability for anything that might occur as a result of anything that might occur between third parties .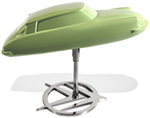 Limited edition DS sculpture
---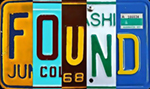 A message from Greg Long

The gorgeous Petrolicious.com website is graciously offering a few excerpts from my book FOUND. The book contains a ton of good stuff on all sorts of vintage Citroens -- from a '56 DS19 from San Francisco, an NOS '65 2CV in Nevada, to an SM from Whistler, BC--even a story about the hiding of the elusive unicorn 22CV Cabriolet in Europe! It's received 16 out of 18, 5 Star reviews on Amazon and is only £6.99/$9.99 (US)!
Greg
31st May 2015
---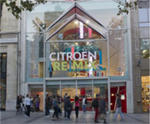 [RE]MIX at C42
---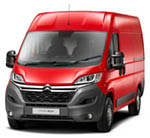 CitroŽn Relay at Van Monster
---
Bringing together the CitroŽn clubs of the world
---

CitroŽn Car Club
---

2CV GB
---

Traction Owners Club
---
INTERNATIONAL CitroŽn CAR CLUBS RALLY - ICCCR
12th International CitroŽn Car Club Rally
August 9-11, 2002
Amherst, Massachusetts, U.S.A.
INTERNATIONAL CitroŽn CAR CLUBS RALLY - ICCCR My pictures of the 13th International CitroŽn Car Clubs Rally which was held on 12th - 15th August 2004 in Interlaken, Switzerland.

INTERNATIONAL CitroŽn CAR CLUBS RALLY - ICCCR
My pictures
of the 15th International CitroŽn Car Club Rally
August 2022
Harrogate, Yorkshire, UK
---
Latest Additions
---
Passenger cars All the cars produced by the company from 1919 to date
---
Timeline
---
Utility + commercial vehicles All the vans and trucks produced by the company
---
Prototypes + Concept cars Show cars, concept cars and prototypes of the production models
---
Resources including e-mail lists, magazines, links to other sites and screensavers and lots of other goodies
---
CitroŽns made outside France The company was one of the first motor manufacturers to build cars outside its domestic territory and many of those built were market specific and differed from the domestic models
---
PhotothŤques Photo galeries galore
---
Miscellaneous All the stuff that doesn't fit into one of the other categories
---
Sport CitroŽn's success in motor sport is the result of more than fifty years of involvement
---
CitroŽn publicity Brochures and advertisements
---
Panhard et Levassor One of the automotive pioneers was owned by CitroŽn
---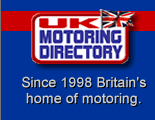 ---
---

---

---
---
CitroÍn D5 : The star of the 2012 Mondial
---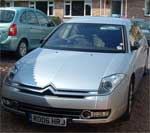 C6 road test
---
C6 Lignage design studies
---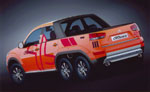 Cruise Crosser 6 wheel drive
---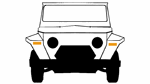 Baby Brousse
---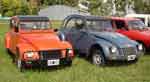 Fototeca de Nestor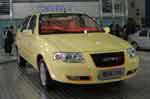 ZX bootlegs
---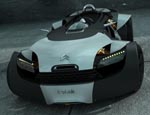 C-cťdille
---
CX 40th anniversary
---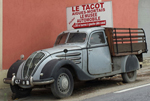 CitroŽns at the Musťe le Tacot
---
ICCCR 2012
---
CitroŽnŽt : for people who are interested in CitroŽn, past, present and future
Site last modified on
Saturday 11th March 2017

This site is best viewed with a screen resolution of 1024 x 768 or greater.
---

Is the CitroŽn DS a CitroŽn?

Well, there's a daft question. It should be self-evident that it is. Except for when you ask CitroŽn UK* whose answer suggests that it both is and isn't. Of course the CitroŽn world has been vexed by a not dissimilar question – are cars in the DS range CitroŽns?

I have already expressed my opinion regarding this latter question. Since PSA Groupe has decided that DS is a separate, stand-alone marque within the Group, it is nothing more to do with CitroŽn than Peugeot is. This latter question would, on the face of it, appear harder to answer than the question I posed in the title. There is an argument that CitroŽn genes run in the new marque. I happen to think it is a puerile argument since cars don't have DNA or genes – outside of marketing departments.
So what triggered this idiotic question? The answer is CitroŽn's new website that they have launched. It is called CitroŽnOrigins.
The site is very slick – click on the car of your choice and you can rotate the view. There is a very brief summary – number of cylinders – weight – number of cars manufactured – horse power – length and max speed. Click on a key and you can hear the sound of the engine. And there's lots more information – although little of it will be new to members of this club.
So what is the problem? There are two glaring omissions - that quirky aerodynamic thing with all those pipes and funny suspension that goes up and down – the thing launched in 1955 and its offspring – the long coupť with the Italian engine. However, the Elysťe is featured. And surprisingly, so are the A Series cars. Surprisingly since for decades the company has regarded the 2CV as a bit of an embarrassment; a reminder of when CitroŽn design offered original and very effective solutions to the general public at an affordable price.
Several people have asked me what I thought and my response was that it represents a Stalinist rewriting of history. But then history has never been Peugeot-CitroŽn's strong point.
An interesting blog by Ian Seabrook entitled CitroŽn destroys brand loyalty is well worth reading. Ian makes the point that the "…spinning off of the DS 'brand' from within CitroŽn is a triumph of marketing over substance." And they have now decided to "…airbrush one of its most iconic designs from its history files…" …because "some marketing bod who was born decades later had a blue sky moment and decided it isn't a CitroŽn anymore." He goes on to say that history is being altered to make it easier to sell the "hideous DS range of cars".
PSA Groupe just doesn't get it. It has no understanding of the role of heritage presumably because it is difficult to quantify on the bottom line. And the bottom line is the raison d'Ítre of the business and since income achieved via the use of heritage isn't readily identifiable, the bean counters assume it has no value.
CitroŽn's heritage is second to none. Its impact on the automotive world is unparalleled. And companies whose impact pales into insignificance in comparison – companies like BMW and Mercedes-Benz – are all too well aware that heritage is important.
Peugeot has always been ambivalent about CitroŽn. They view it as a wayward and expensive child that they adopted and they view CitroŽn's customers with contempt. They are non-conformists who refuse to be fobbed off with bland, stodgy, conventional (but profitable) cars.
Facebook has been full of comments too. Someone wrote that they had tweeted CitroŽn UK and received the answer that "DS is nothing to do with CitroŽn". Affording the benefit of doubt, I think we should conclude that the person who gave this answer had only recently joined the company and had not been briefed properly.
Among the suggestions for the reason for the omissions is that the web designers only had room for a given number of cars so they deleted two of the least interesting models. (I think this might have been tongue-in-cheek).
So I tweeted CitroŽn UK. No reply. So I re-tweeted them. Again, no reply. So I asked them on Twitter directly why they found it so difficult to respond. And one again there was no response.
So I emailed their Press Office. And all was explained.

Yes, more than happy to explain why the DS and SM don't appear in this site at the moment. As you know, DS Automobiles officially became an independent brand on 1 June 2014 and, as a result, the PSA Group now has three separate brands – CitroŽn, Peugeot and DS Automobiles. Today, the ambition of DS Automobiles is to revive the tradition of French premium vehicles, largely inspired by the original DS from 1955. CitroŽn, on the other hand, is at the heart of the mainstream. The brand has a 'be different, feel good' philosophy at its heart and is focused on a bold, optimistic and creative approach to automotive design. The original DS was part of the then CitroŽn range and remains a CitroŽn DS, and both modern-day brands are extremely proud of this shared heritage. Clearly it isn't logical for two separate brands to pro-actively reference the same heritage models, so DS Automobiles will make primary reference to the history and the DNA of the original DS and its spiritual successor, the SM. This has been decided by mutual agreement between the two brands. However, as I have said, CitroŽn and DS Automobiles are both very proud of their shared history and it is fully acknowledged that the original DS was and remains a CitroŽn DS – so, of course, there will always be times when CitroŽn references the 'classic' DS and the SM. The CitroŽn Origins website will change and develop over time and the CitroŽn brand is already looking at ways of incorporating these two iconic models into the site in the future. I hope this is all clear?

Well, no, actually it isn't clear at all. I don't understand why "two separate brands cannot pro-actively reference the same heritage models". The only reason that this might be a problem is if PSA Groupe wants to suggest that DS Automobiles has nothing to do with CitroŽn and therefore the DS must be expunged from the historical record. But since the current CitroŽn range has absolutely nothing in common with its forebears that also wore the double chevrons, they might just as well stop trying to kid us that there is any connection. It would be more honest were they to ignore their pre PSA heritage completely rather than selectively rewriting history.
PSA has adopted the strategy of targeting a new group of customers; people with no affinity for CitroŽn. And in choosing the name DS for the new premium marque, PSA deliberately made the CitroŽn connection that their target market was reluctant to make. I suspect that this huge marketing monster has forced CitroŽn to wipe the original CitroŽn DS (and SM) from its history in favour of the marketing of the Chinese DS brand.

I am told that in China the DS and SM have been removed from the CitroŽn chronology and have been inserted into the recent (Chinese) DS history. The Chinese want the SM heritage because it has to function as the historical basis/heritage for the forthcoming E-tense that DS Automobiles' management has called 'the new SM'.

Which is a joke, since it really has NOTHING in common with the CitroŽn SM.

There is only one DS. The bland and uninteresting products of PSA Groupe that are marketed by DS Automobiles have nothing to do with that car.


© 2016 Julian Marsh

* I understand that CitroŽn in France and the Netherlands have provided the same answer



3rd October 2016 - the CitroŽn Origins site has been amended - see below

7th February 2017 - the French version of the site has reinstated the DS and SM; the English language version remains unchanged...


Above

CitroŽn SM


Below

DS E-tense



About this site

Back in the early days of the Internet (1995 to be precise) I went on line for the first time and being a CitroŽn fanatic opened up my browser and ran a search on 'CitroŽn'.
The search engine came up with a grand total of seventeen sites, one of which was the CitroŽn Connection in Canada. I somewhat hesitantly sent an e-mail to Blair Anderson, the Webmaster - little did I realise that this would be the beginning of but one of many enduring friendships.
Some of the sites were, it must be said, rather uninteresting - a picture of somebody's car and some text saying "This is a picture of my car" Blair's site wasn't like that and over the years, he has proved to be an inspirational mentor.
For years, Blair hosted my site on his own dedicated Apple server but eventually it became too large and attracted such high volumes of traffic that he was unable to continue with the arrangement.
In 1995, I volunteered to help design the CitroŽn Car Club site and with Adrian Chapman, we put together the original site. (Adrian has subsequently redesigned the site.) The raison d'Ítre of the CitroŽn Car Club site was recruitment but while working on it, I realised that I had such a wealth of material, that I might just as well create my own site.
Thus CitroŽnŽt was born. Originally it covered only one topic - a reprint of an article originally published in the CitroŽnian about the fabled D Sport. Over the years, it has grown and expanded to well over a thousand pages devoted to all aspects of the marque including details of CitroŽn's production cars, prototypes, concept and show vehicles, commercial vehicles, resources for the CitroŽn fan such as book lists, calendars, e-mail lists, memorabilia, screensavers, articles, etc.

I currently drive a C6 Exclusive the latest in a long line of CitroŽns.

Julian Marsh

Terminology - I have used the French designations where appropriate - thus a berline is a saloon car (UK) or sedan (US), a limousine is a six light berline, a break is an estate car (UK) or wagon (US), a camionette or fourgonnette is a light truck or delivery van, a cabriolet is a convertible or drophead coupť and a faux cabriolet is a hard top coupť.
The term CV stands for cheval vapeur (literally 'horsepower') and is a fiscal rating applied to cars sold in France and should not be confused with bhp or brake horsepower.
I have used metric measurements in the main although where appropriate, for instance when quoting historic documents, other measurements and units have been used.

Spelling - British English spelling is used throughout except where quoting documents that originally used other variants of English. I have also used British automotive terms such as bonnet (hood), boot (trunk), bulkhead (firewall), driveshaft (half shaft or axle shaft), dynamo (generator), gearbox (transmission), monocoque (unibody), propshaft (drive shaft), petrol (gasoline), quarterlight (vent window), rev counter (tachometer), scuttle (cowl), silencer (muffler), top gear (high gear), tyre (tire), windscreen (windshield) and wing (fender).

There is also quite a bit of French, Dutch, German and Spanish...

Why advertise your CitroŽn on 10 different sites when there's one CitroŽn-only site.




This is the idea behind the French-sounding but multi-lingual

LeCitroMarchť

.

The site went live in September 2015 in Dutch and has now expanded to include English. French and German will follow shortly so advertisers from many countries can easily insert their CitroŽn ads.

By offering a worldwide, multi lingual advertising platform to CitroŽn enthusiasts it will be easier to sell your car, car-parts, literature or miniatures EU or world wide.

It's also possible to insert a wanted ad if you're looking for a specific item.

Advertising on LeCitroMarche is currently free.

All you have to do is register once, confirm the link in your mailbox and off you go.
You can add up to 5 pictures.

THE DS BRAND AND CITROňNňT

The DS brand was created by PSA Peugeot CitroŽn on 1st June 2014.
Prior to this, the name DS had been used for a range of cars sold as CitroŽns.
The question facing this site and many others, as well as CitroŽn clubs and magazines is whether coverage should include the DS cars now that DS is a marque in its own right.
more

PSA Peugeot CitroŽn becomes "PSA Groupe", symbolising the transformation led by the "Push to Pass" strategy





The Company unveils its new "PSA Groupe" brand and adopts a new logo.

The "Push to Pass" strategy effectively opens a new chapter in the Group's history. As well as setting out strategic focuses and specific objectives, "Push to Pass" represents the first step towards achieving the Company's vision, which is anchored in two primary ambitions:

To be a great carmaker with cutting edge efficiency; and

A preferred mobility services provider worldwide for lifetime customer relationship.

The Group's new identity (its previous "PSA Peugeot CitroŽn" brand dates from 1991) is aligned with the shift in its business model towards a broader portfolio of business activities in a drive to optimise its existing customer base while expanding that base through digital innovation. It symbolises the vitality of the Group's three powerful automotive brands (Peugeot, CitroŽn and DS) and all the Group's other current and future businesses. The new corporate identity resonates with the Group's 200-year industrial heritage.

The new logo was designed exclusively in-house by the creative teams of Peugeot Design Lab, a Global Brand Design studio which lends its automotive-based expertise to external brands.

For Jean-Pierre Plouť, Chief Design Officer, "Our pure and elegant new logo, symbolises a collective ambition to look forward to new horizons: it is the next step in the evolution and the extension of PSA's product offer towards new mobility services. The logo's deep midnight blue is directly inspired by our rich heritage".

Paris 5th April 2016

About PSA Groupe

With its three world-renowned brands, Peugeot, CitroŽn and DS, PSA Groupe sold 3 million vehicles worldwide in 2015. Second largest carmaker in Europe, the PSA Groupe recorded sales and revenue of €54 billion in 2015. The Group confirms its position of European leader in terms of CO2 emissions, with an average of 104.4 grams of CO2/km in 2015 and is currently the leader in connected vehicles, with a fleet of 1.8 million connected vehicles on the road worldwide. It is also involved in financing activities (Banque PSA Finance) and automotive equipment (Faurecia).

For more information, please visit groupe-psa.com/en

CitroŽn Hťritage/Conservatoire in safe hands!


During the press day at the IAA in Frankfurt, September 15, editor-in-chief Wouter Jansen of CitroExpert magazine had a conversation with Xavier Peugeot - the man who is not only director of CitroŽn production, but also responsible for the heritage-section of the group, now called Aventure Peugeot-CitroŽn-DS.
The most important question: "What about rumours that the CitroŽn Conservatoire will be closed?"
The equally importand and clear answer from Xavier Peugeot: ""Be assured that there are no plans for doing that.

Au contraire

, the history of our brands is very important to us. To show where we come from, for publicity and for marketing. And also to give our designers the opportunity to have a look in the rearview mirror - which is now reflected in the Cactus M, a concept car that can be seen as a

clin d''oeuil

to the Mťhari, launched in 1968. Of course, there will be changes in the way the new Aventure-entity works, but that will be behind the screens. CitroŽn enthusiasts don''t have to be afraid that the Hťritage collection will be closed to the public or worse still, broken down. Nor are we planning to make it one big physical collection, as we are well aware of the fact that fans of the Double Chevron are very attached to their brand and models… "



The Aventure takes on a new dimension!

Further to the announcement made on July 15th, 2015, and at the end of the Ordinary and Extraordinary General Meeting of October 28th, the Association "L'Aventure Peugeot", founded in 1982 by Pierre Peugeot, expands its areas and becomes officially "L'Aventure Peugeot CitroŽn DS".

The association takes on a new dimension by grouping the heritage activity of the Group and of its Brands, shared until now by 4 entities: "L'Aventure Peugeot", the "Conservatoire CitroŽn", the CAAPY (Collection of Adventure Automobile in Poissy), and the "Fonds de Dotation Peugeot pour la mťmoire de l'histoire industrielle" (Centers of archives of Hťrimoncourt).

Xavier Peugeot, President of the Association, reaffirmed the importance of the heritage in the life of the brands, the pursuit of labels "L'Aventure Peugeot", "CitroŽn Hťritage" and "DS Collection", the development opportunities offered by this orientation, in particular for spare parts and customer service, and its will to continue to make live the Association values.

He also underlined the long-term commitment of the Group PSA, at the highest level, with in particular the presence of 2 new members within the Executive Committee: Carlos Tavares, Chairman of the PSA Managing Board, and Xavier Chťreau, Human Resources Manager of the Group.

Effective December 1st, 2015, Marie-ThťrŤse Lardeur, currently Director of the Portugal Subsidiary BPF (Bank PSA Finances), is named Executive Director of the Association "L'Aventure Peugeot CitroŽn DS". Her 33 years of experience within the group PSA will allow her to assure the unification and the coherence of the various entities within the Association, while still preserving the identity of each brand.

More than ever, the Adventure continues!

---

---
CitroŽn - a brief history

The company was founded in 1919 by Andrť CitroŽn and the first cars went on sale that year.
He employed mass production techniques for the first time in the European automotive industry and was also the first to set up a service agent network.
If early models were not particularly unusual in terms of technology and styling, all this would change with the release in 1934 of the Traction Avant which set the pattern, some 50 years ahead of its time, for the modern motor car. No chassis, front wheel drive, aerodynamic coachwork, excellent handling and roadholding, attention paid to safety, etc.
Unfortunately, Andrť CitroŽn died shortly after this car was launched and shortly after he had lost control of his company to tyre makers Michelin.
Prior to the birth of the Traction, CitroŽn had mastered the art of publicity with advertising campaigns the like of which had never been seen before - the Eiffel Tower illuminated with his name and the company logo, trans-continental journeys, the setting of endurance records, etc.
CitroŽn is renowned for its use of advanced technology - high pressure hydraulics - first shown to an astonished world in the mid 1950s - with the fitting of self-levelling suspension which offers absolutely unrivalled ride comfort and for the first reliable application of front wheel drive in the mid 1930s. The hydropneumatic system is still in use on the current C5 and C6 because over 50 years on, nothing can touch it.
The launch in 1949 of the 2CV confounded the critics - here was a car which was so different from its contemporaries that it was doomed to fail. Slow and ugly, it was the antithesis of the post war offerings of other manufacturers - and yet it was to have a production run that spanned five decades and generated enthusiasm bordering on the fanatical.
The single most important event in automotive history (after the invention of the wheel and had it been thought necessary and possible to reinvent that, then that too would have been part of the design) occurred in 1955 - the DS19.
In the 1960s, the company acquired automotive pioneers Panhard et Levassor and in 1968 acquired Italian manufacturer Maserati.
CitroŽn was acquired by Peugeot in the mid 1970s and under their control, much of what set CitroŽn apart from other motor manufacturers was discarded. However, in the run up to its 90th birthday in 2009 the company seemed to have rediscovered itself and modern products are more innovative than they have been of late.
The marque has an incredible worldwide following with hundreds of clubs. Every four years the International CitroŽn Car Clubs Rally (ICCCR) meeting is attended by thousands of visitors (and their cars) from all over the world.
---
On 17th February 2014, the Peugeot family voted for an agreement with Chinese auto manufacturer Dongfeng and has thus reduced its stake to 14% and thereby has lost control of the PSA Peugeot CitroŽn Group.
The French State has also bought into the Group and has also acquired a 14% stake in the firm.
The board of Directors voted in favour of a memorandum of agreement with Donfgeng on the terms of a capital increase for PSA Peugeot CitroŽn.
By injecting 800 million euros each, the French State and Dongfeng increase the PSA Group's capital to EUR 3 billion and become equal shareholders with the Peugeot family.
The participation of the Peugeot family drops from 25% to 14%. - exactly the same share as Dongfeng and the French State.
As a result, the Peugeot family, is no longer the majority shareholder of the group.
The Protocol Agreement will be finalised on 26th March 2014.
more
---
Top of page



CitroŽn GS & GSA Topklasse in het middensegment

The definitive book about the GS and GSA by Marc StabŤl and Citrovisie

---

BX Voici la Nouvelle CitroŽn

Another excellent book from Thijs van der Zanden and Citrovisie about the car that changed CitroŽn's fortunes and introduced high pressure hydraulics to a much wider clientele.

---

GODDESS
A Workshop Guide
Buying – restoring – Servicing – Understanding the CitroŽn DS

This Workshop Guide is not intended as a replacement for the Factory Manual. It's more a companion volume; an aid to the hands-on owner when repairing, understanding or restoring a DS. The book comprises 250 pages with hundreds of workshop photographs and clear line drawings. The book will guide you through everything from removing and stripping the engine to bodywork restoration, as well as regular servicing & maintenance issues. Including hints and tips from someone who has "been there, done that". The book also includes chapters on understanding the hydraulic system, practical repair of the hydraulic system and a guide for newbies on buying a used DS

---

THE ESSENTIAL GUIDE TO DRIVING IN EUROPE

Worried about driving abroad? With this handy guide, you needn't be!

All you need to know for a safe and enjoyable European trip
Helps you plan your trip and check information on the road
Reassurance for the first-timer … and the latest facts for regular travellers
General guidance on driving abroad, and country-specific information
Specific advice: driving in cities, towing, winter driving…

What to do in an emergency: breakdowns, accidents, car crime…
Comprehensive coverage:
specific information for 50 European countries
Speed limits, local rules, and motorway tolls in each country
Extensively illustrated with over 160 photos, plus road signs and port maps (UK & Continent)
Includes UK information for visitors from USA and Australia

This easy to use guide helps you to prepare for your European trip, and check the information you require on the road. With unrivalled coverage, it provides the key facts you need to drive in 50 countries across Europe - as well as general advice to help you deal with the unexpected, no matter where you are!

---

Les Filles de Forest

De in BelgiŽ geproduceerde tweecilinder CitroŽns Les CitroŽn bicylindres assemblťes en Belgique
(The Belgian-built two cylinder CitroŽns)

'Les filles de Forest' describes the production and evolution of the two-cylinder cars built at Forest, from the first 2CV A in 1952 to the latest Visa in 1980. Other models such as the Ami 6, the Dyane, the Mťhari and the LN are also covered in depth, along with the Radar and Lohr. There are full descriptions of body colours, fabrics, production figures and chassis numbers by type and by year.

The book contains hundreds of images, many of which have never been previously published.

---

CitroSpecial #1: 60 years of DS




The renowned Dutch specialist magazine CitroExpert is celebrating this year its 20th (!) anniversary, published its CitroSpecial #1: 60 years of DS in December 2014.

In no less than 180 pages, the complete history of this DS is
given, with only authentic and hitherto unknown pictures.

Some say: it's not a magazine, it's a book!

---

Andrť Lefebvre and the cars he created for Voisin and CitroŽn (2014 reprint)


By Gijsbert-Paul Berk

Published June 2009 UK & USA by Veloce Publishing

REPRINT November 2014 (UK and November 2014 (USA) by Veloce Publishing
ISBN 978-1-845842-44-4
UPC 6-36847-04244-8
BIC classification: BG + KNDR
£19.99 UK / $34.95 USA

Review
Purchase

---

De Originele CitroŽn CX

by Michael Buurma

Another title from Citrovisie, this book in Dutch tells you everything you want to know about the CX.

Review
Purchase

---

Over Frankrijks Wegen - Nostalgische Reisgids voor de CitroŽnrijder

It has been quite a number of years since publishing house CitroExpert published the book "Un Beau Voyage". That book provided a nostalgic description, by region, of France, from a time when tourism for the masses was just beginning. The book comprised lots and lots of photos and related documents that relate to their favourite car brand: CitroŽn. With a very limited stock of that book still on the shelves the authors started working with a new angle: that of driving the routes nationales.
Published in December 2013 "Over Frankrijks Wegen - Nostalgische Reisgids voor de CitroŽnrijder" (On France's Roads – A Nostalgic Travel Guide For The CitroŽn Driver), outlines how our parents and grandparents travelled by car in France on routes that the reader (with a little map reading) can drive again although in 2014 one must take into account changed road numbers and landscaping around roads.

With more than 600 old photos and postcards, colourful illustrations of road signs and related matters, 'On France's Roads' is a nostalgic kaleidoscope where you're never bored.
But this is not all. At the beginning of the book, the reader is treated to a chapter of nearly sixty pages about the link between and the Double Chevron – for almost a century.
And among all the routes the reader learns about the history of French road traffic in general and those of CitroŽn in particular.
The book contains a wealth of never before displayed photos, often found with collectors or hidden in the archives of large news agencies. Needless to say, this material was not used in any earlier books from this Publisher, so it is a fresh and welcome addition. The emphasis is on the first fifty years of CitroŽn; 1919-1969, with a single trip abroad.

Authors: Rob & Wouter Jansen
Publisher: Citroexpert (NL)
Language: Dutch
Size: 22 x 24 cm
Pages: 280
Illustrations: approx. 600, many in colour
Format: bound with hard laminated cover

Purchase

---

CitroExpert, the Dutch, independent all-CitroŽn-magazine, celebrated its fifteenth birthday in November 2011.

After the demise of the French CitroŽn Revue, to which Wouter Jansen was a regular contributor, he and publisher Fred Jansz started CitroExpert in the autumn of 1996 making it the oldest surviving all-CitroŽn magazine in Europe. The first issues, although full of articles of great interest, were perhaps a bit lean and modest. But that changed: fifteen years and 90 issues later reveals a mature magazine with as many different CitroŽn-related articles as there are CitroŽns. To celebrate this birthday, a special issue on CitroŽn in the United States has been published. As it is nearly a century now since Andrť CitroŽn crossed the Atlantic in the SS France to visit New York thereby getting inspiration to become the most important car manufacturer in Europe in the twenties and early thirties.

This special issue on CitroŽn in the USA reveals many unknown facts and documents which are of interest to specialists as well as the general public. How Andrť CitroŽn set foot on American soil in June 1913 for the first time; the negotiations with General Motors to become a part of that conglomerate; the first official American distributor in 1921 ...

But also the fact that CitroŽn applied many modern techniques that were invented by American companies, like Budd with the all-steel bodies and Westinghouse who patented servo-brakes. However, the real popularity of CitroŽn in the United States started just before World War II, when California-based company Challenger Motors became distributor for the West-Coast - to sell a unique car in a country that knows no boundaries. A subsidiary was founded in 1957 and represented the brand for fifteen years, selling a number of different models: 2cv, Ami6, Mťhari, H-van, DS and SM. Often adapted to special requirements, both by users and by law, like special lights and even emissions (in an era when little was known about greenhouse gasses).
After closing down the operation in 1972, some private companies tried to earn a living by selling new CitroŽns to American customers, like 2CV6 Charleston, CX, GS or XM. It must be said that this was not hugely successful, some few hundreds were sold in total. Nowadays, the only CitroŽn-like cars available overseas are rebadged Mitsubishis (or was it the other way round?): C-Zero and C-Crosser clones.
Apart from the very special pictures and other documents published in this edition, Olivier Marin, the French cartoonist well-known for this CitroŽn-related books, created a special cover in the spirit of comic legend Hergť: a drawing with Andrť CitroŽn near his hero Henry Ford, driving an early CitroŽn car. In the background, the Hollywood Hills can be recognized . although the famous nine letters have been replaced by the word CITROEN.
CitroExpert is for the time being only published in Dutch and widely distributed in The Netherlands and Flemish-speaking Belgium although subscriptions can be taken from anywhere. But who knows, an international edition might one day see the light of day, as is hoped for by many foreign enthusiasts.
Those who do not understand Dutch might care to look at CitroŽn in the USA here at CitroŽnŽt.

---

FRANCE: THE ESSENTIAL GUIDE FOR CAR ENTHUSIASTS

200 things for the car enthusiast to see and do

By Julian Parish

Published February 2015
ISBN 978-1-845847-42-5
Veloce Publishing Ltd

Love cars? Love France? Yes? Then you'll love this brand new book!

Places and events throughout the year and in every region
Where to see great cars on display
Easy to use, with practical information for each entry
Find 50 race circuits
Discover where to buy motoring art, books and parts
Enjoy your visits, with attractions for all the family

Review

---

CitroŽn Cars 1945 - 1964

By Malcolm Bobbitt
Published April 2011

ISBN 9 781908 34700 8

The post war history of one of the most innovative marques in motoring history
Exposes the story of the British-built CitroŽns
Contains an evocative collection of images and publicity material
Discusses what made CitroŽn so daringly different

40 years of CitroŽn's innovative car models between the 1930s and 1970s cover the entire range from the unconventional front wheel drive Traction Avant, the eccentric but economical 2CV to the 1955 luxury DS which was to revolutionise car design.

price: £7.95

Crťcy Publishing
Tel +44 161 499 0024
Email

---

CitroŽn 1919-1949 La belle ťpoque

By Wouter Jansen
Published January 2010
ISBN 978-2-35250-124-4

EUR49.95

Histoire & Collections
5, avenue de la Republique
F-75541 Paris Cedex 11
France

Tel: +33 (0)1 40 21 18 20

Fax: +33 (0)1 47 00 51 11

Review



---

The Essential Buyer's Guide CitroŽn DS & ID

By Rudy A Heilig
Published February 2008 UK & USA
ISBN 978-1-84584-138-6 UPC 6-36847-04138-0

GBP 9.99 [UK] USD 19.95 [US]

VELOCE The Publisher of Fine Automotive Books

Veloce Publishing Ltd.,
33 Trinity Street,
Dorchester,
Dorset DT1 1TT,
England

Tel: +44 (0)1305 260068

Fax: +44 (0) 1305 268864

Review

---

CitroŽn The Complete Story

By Lance Cole
Published May 2014
ISBN 9781847976598

GBP 35.00 [UK] USD 59.95 [US]

The Crowood Press
The Stable Block
Crowood Lane
Ramsbury
Marlborough
Wiltshire
SN8 2HR
England

Tel:+44 (0)1672 520320

Review



---

2CV CitroŽn

Ses dťrivťs, Baby Brousse, Dalat, FAF et autres

By Marie & Etienne Christian
Publshed 2014
ISBN 978-2-910434-39-7

€32

L'Autodrome Editions
48-50 Boulevard Sťnard
92210 Saint Cloud
France

Review



---

Top of page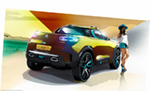 Kholari
---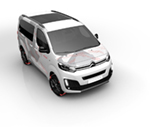 Spacetourer 4X4 ň Concept

---
C-Aircross Concept
---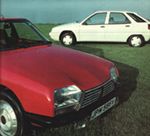 Where's the progress? 1971 GSX3 compared with 1991 ZX Reflex
---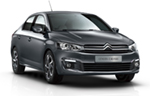 C-Elysťe
revised for 2016
---
CitroŽnŽt visits the Conservatoire
---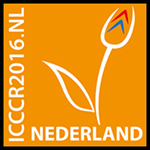 16th ICCCR
---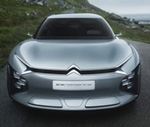 CXPERIENCE
---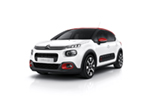 C3 Mk IV
---
CitroŽn Advanced Comfort ģ Lab
---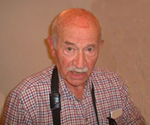 Joe Judt obituary
---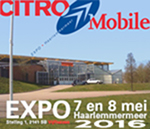 CITROMobile 2016
---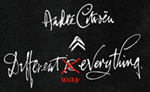 Abandoned technologies
---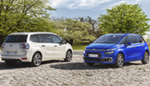 C4 Picasso & C4 Grand Picasso
---
C3 Aircross Mk 2 for Mercosur
---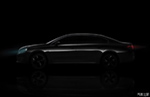 Donfeng C6
---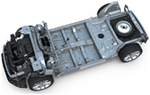 EMP2 Efficient Modular Platform 2
---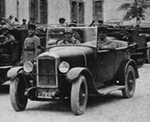 Very rare picture of B18
---
C4 Cactus Rip-Curl
---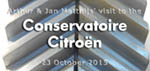 Arthur & Jan Matthijs' visit to the Conservatoire CitroŽn
---
E-MEHARI styled by CourrŤges
---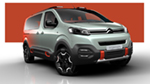 Spacetourer HYPHEN
---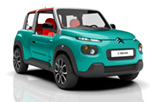 E-MEHARI
---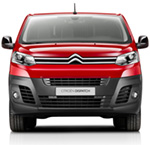 New Jumpy/Dispatch for 2016
---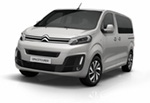 Spacetourer
---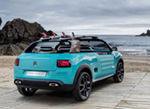 Cactus M Concept
---
C4 Cactus returns 103.28mpg (2.7 l/100km) & Berlingo L2 750 LX van achieves 68.64mpg (4.1 l/100km)
---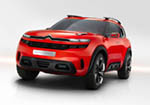 Aircross concept
---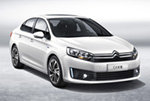 Dongfeng C4
---
Goodwood Festival Of Speed 2015
---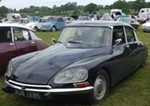 The CitroŽn Car Club 60th Anniversary D Rally
---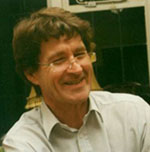 Geoff Matthews 1946 - 2015
---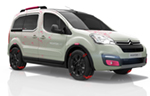 Berlingo Mountain Vibe concept
---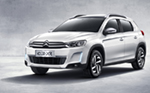 C3-XR compact SUV
---
C1 Urban Ride concept
---
The new DS brand
---
C4 Cactus Airflow 2L concept
---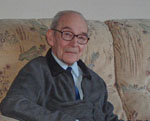 Ken Smith Obituary
---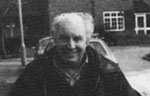 Fred Annells obituary
---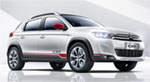 C-XR concept
---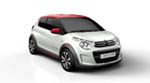 C1 SWISS + ME concept
---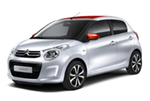 New C1 for 2014
---
C4 CACTUS AVENTURE
---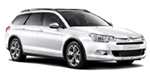 C5 Crosstourer
---
C4 Cactus
---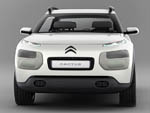 Cactus
---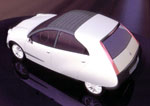 Projet TPV
---
C4 Picasso
---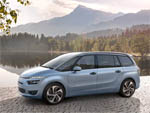 Grand C4 Picasso
---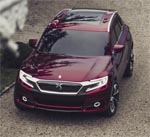 Wild Rubis concept
---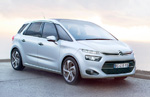 C4 Picasso Technospace
---
Technospace concept
---
Hybrid Air
---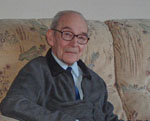 Ken Smith interview
---
C4 L
---
C-Elysťe
---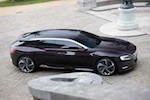 DS Numťro 9
---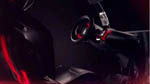 Tubik concept car
---
CitroŽn Lacoste concept
---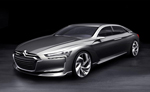 Metropolis concept
---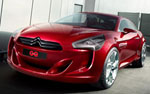 GQbyCITROňN concept
---