© 1995, 1996, 1997, 1998, 1999, 2000, 2001, 2002, 2003, 2004, 2005, 2006, 2007, 2008, 2009, 2010, 2011, 2012, 2013 and 2014 Julian Marsh / CitroŽnŽt - other acknowledgments on individual pages
Legal - none of the documents in this site are contractual. CitroŽnŽt does not take any responsibility for the accuracy of the information presented on this site. CitroŽnŽt is not party to any agreement you may make with any advertiser and therefore accepts no liability. CitroŽnŽt is not connected with and does not endorse any of the products advertised here.
---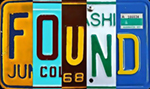 A message from Greg Long

The gorgeous Petrolicious.com website is graciously offering a few excerpts from my book FOUND. The book contains a ton of good stuff on all sorts of vintage Citroens -- from a '56 DS19 from San Francisco, an NOS '65 2CV in Nevada, to an SM from Whistler, BC--even a story about the hiding of the elusive unicorn 22CV Cabriolet in Europe! It's received 16 out of 18, 5 Star reviews on Amazon and is only £6.99/$9.99 (US)!

Greg
31st May 2015

---
CitroŽn Car Club celebrates 10th anniversary of the launch of the C6

---
Fast Foreign and Domestic Cars and Parts
---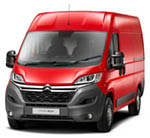 CitroŽn Relay at Van Monster
---
Bringing together the CitroŽn clubs of the world
---

CitroŽn Car Club
---

2CV GB
---

Traction Owners Club
---
INTERNATIONAL CitroŽn CAR CLUBS RALLY - ICCCR
12th International CitroŽn Car Club Rally
August 9-11, 2002
Amherst, Massachusetts, U.S.A.
INTERNATIONAL CitroŽn CAR CLUBS RALLY - ICCCR
My pictures of the 13th International CitroŽn Car Clubs Rally which was held on 12th - 15th August 2004 in Interlaken, Switzerland.

INTERNATIONAL CitroŽn CAR CLUBS RALLY - ICCCR
My pictures
of the 15th International CitroŽn Car Club Rally
August 2022
Harrogate, Yorkshire, UK

INTERNATIONAL CitroŽn CAR CLUBS RALLY - ICCCR - the book and DVD of the event



---
Latest Additions
---
Passenger cars
All the cars produced by the company from 1919 to date
---
Timeline
---
Utility + commercial vehicles
All the vans and trucks produced by the company
---
Prototypes + Concept cars
Show cars, concept cars and prototypes of the production models
---
Resources
including e-mail lists, magazines, links to other sites and screensavers and lots of other goodies
---
CitroŽns made outside France
The company was one of the first motor manufacturers to build cars outside its domestic territory and many of those built were market specific and differed from the domestic models

---
PhotothŤques
Photo galeries galore
---
Miscellaneous
All the stuff that doesn't fit into one of the other categories
---
Sport
CitroŽn's success in motor sport is the result of more than fifty years of involvement
---
CitroŽn publicity
Brochures and advertisements
---
Panhard et Levassor
One of the automotive pioneers was owned by CitroŽn
---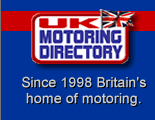 ---
---

---

---
---
CitroÍn D5 : The star of the 2012 Mondial
---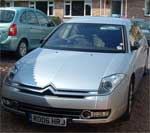 C6 road test
---
C6 Lignage design studies
---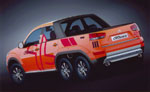 Cruise Crosser 6 wheel drive
---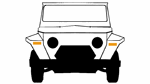 Baby Brousse
---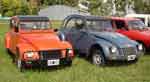 Fototeca de Nestor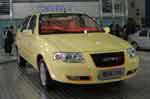 ZX bootlegs
---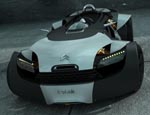 C-cťdille
---
CX 40th anniversary
---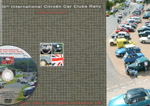 15th ICCCR

- there are still a number of books and DVDs for sale - buy now before they are all gone!
---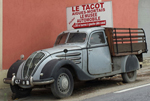 CitroŽns at the Musťe le Tacot
---
ICCCR 2012
---
CitroŽnŽt : for people who are interested in CitroŽn, past, present and future
Site last modified on
Wednesday 26th August 2015
This site is best viewed with a screen resolution of 1024 x 768 or greater.



THE DS BRAND AND CITROňNňT

The DS brand was created by PSA Peugeot CitroŽn on 1st June 2014.
Prior to this, the name DS had been used for a range of cars sold as CitroŽns.
The question facing this site and many others, as well as CitroŽn clubs and magazines is whether coverage should include the DS cars now that DS is a marque in its own right.
more

About this site


Back in the early days of the Internet (1995 to be precise) I went on line for the first time and being a CitroŽn fanatic opened up my browser and ran a search on 'CitroŽn'.
The search engine came up with a grand total of seventeen sites, one of which was the CitroŽn Connection in Canada. I somewhat hesitantly sent an e-mail to Blair Anderson, the Webmaster - little did I realise that this would be the beginning of but one of many enduring friendships.
Some of the sites were, it must be said, rather uninteresting - a picture of somebody's car and some text saying "This is a picture of my car" Blair's site wasn't like that and over the years, he has proved to be an inspirational mentor.
For years, Blair hosted my site on his own dedicated Apple server but eventually it became too large and attracted such high volumes of traffic that he was unable to continue with the arrangement.
In 1995, I volunteered to help design the CitroŽn Car Club site and with Adrian Chapman, we put together the original site. (Adrian has subsequently redesigned the site.) The raison d'Ítre of the CitroŽn Car Club site was recruitment but while working on it, I realised that I had such a wealth of material, that I might just as well create my own site.
Thus CitroŽnŽt was born. Originally it covered only one topic - a reprint of an article originally published in the CitroŽnian about the fabled D Sport. Over the years, it has grown and expanded to well over a thousand pages devoted to all aspects of the marque including details of CitroŽn's production cars, prototypes, concept and show vehicles, commercial vehicles, resources for the CitroŽn fan such as book lists, calendars, e-mail lists, memorabilia, screensavers, articles, etc.

I currently drive a C6 Exclusive the latest in a long line of CitroŽns.


Terminology - I have used the French designations where appropriate - thus a berline is a saloon car (UK) or sedan (US), a limousine is a six light berline, a break is an estate car (UK) or wagon (US), a camionette or fourgonnette is a light truck or delivery van, a cabriolet is a convertible or drophead coupť and a faux cabriolet is a hard top coupť.
The term CV stands for cheval vapeur (literally 'horsepower') and is a fiscal rating applied to cars sold in France and should not be confused with bhp or brake horsepower.
I have used metric measurements in the main although where appropriate, for instance when quoting historic documents, other measurements and units have been used.

Spelling - British English spelling is used throughout except where quoting documents that originally used other variants of English. I have also used British automotive terms such as bonnet (hood), boot (trunk), bulkhead (firewall), driveshaft (half shaft or axle shaft), dynamo (generator), gearbox (transmission), monocoque (unibody), propshaft (drive shaft), petrol (gasoline), quarterlight (vent window), rev counter (tachometer), scuttle (cowl), silencer (muffler), top gear (high gear), tyre (tire), windscreen (windshield) and wing (fender).

There is also quite a bit of French, Dutch, German and Spanish...


---

---
CitroŽn - a brief history

The company was founded in 1919 by Andrť CitroŽn and the first cars went on sale that year.
He employed mass production techniques for the first time in the European automotive industry and was also the first to set up a service agent network.
If early models were not particularly unusual in terms of technology and styling, all this would change with the release in 1934 of the Traction Avant which set the pattern, some 50 years ahead of its time, for the modern motor car. No chassis, front wheel drive, aerodynamic coachwork, excellent handling and roadholding, attention paid to safety, etc.
Unfortunately, Andrť CitroŽn died shortly after this car was launched and shortly after he had lost control of his company to tyre makers Michelin.
Prior to the birth of the Traction, CitroŽn had mastered the art of publicity with advertising campaigns the like of which had never been seen before - the Eiffel Tower illuminated with his name and the company logo, trans-continental journeys, the setting of endurance records, etc.
CitroŽn is renowned for its use of advanced technology - high pressure hydraulics - first shown to an astonished world in the mid 1950s - with the fitting of self-levelling suspension which offers absolutely unrivalled ride comfort and for the first reliable application of front wheel drive in the mid 1930s. The hydropneumatic system is still in use on the current C5 and C6 because over 50 years on, nothing can touch it.
The launch in 1949 of the 2CV confounded the critics - here was a car which was so different from its contemporaries that it was doomed to fail. Slow and ugly, it was the antithesis of the post war offerings of other manufacturers - and yet it was to have a production run that spanned five decades and generated enthusiasm bordering on the fanatical.
The single most important event in automotive history (after the invention of the wheel and had it been thought necessary and possible to reinvent that, then that too would have been part of the design) occurred in 1955 - the DS19.
In the 1960s, the company acquired automotive pioneers Panhard et Levassor and in 1968 acquired Italian manufacturer Maserati.
CitroŽn was acquired by Peugeot in the mid 1970s and under their control, much of what set CitroŽn apart from other motor manufacturers was discarded. However, in the run up to its 90th birthday in 2009 the company seemed to have rediscovered itself and modern products are more innovative than they have been of late.
The marque has an incredible worldwide following with hundreds of clubs. Every four years the International CitroŽn Car Clubs Rally (ICCCR) meeting is attended by thousands of visitors (and their cars) from all over the world.
---
On 17th February 2014, the Peugeot family voted for an agreement with Chinese auto manufacturer Dongfeng and has thus reduced its stake to 14% and thereby has lost control of the PSA Peugeot CitroŽn Group.
The French State has also bought into the Group and has also acquired a 14% stake in the firm.
The board of Directors voted in favour of a memorandum of agreement with Donfgeng on the terms of a capital increase for PSA Peugeot CitroŽn.
By injecting 800 million euros each, the French State and Dongfeng increase the PSA Group's capital to EUR 3 billion and become equal shareholders with the Peugeot family.
The participation of the Peugeot family drops from 25% to 14%. - exactly the same share as Dongfeng and the French State.
As a result, the Peugeot family, is no longer the majority shareholder of the group.
The Protocol Agreement will be finalised on 26th March 2014.
more
---
---
---
CitroSpecial #1: 60 years of DS




The renowned Dutch specialist magazine CitroExpert is celebrating this year its 20th (!) anniversary, published its CitroSpecial #1: 60 years of DS in December 2014.


In no less than 180 pages, the complete history of this DS is
given, with only authentic and hitherto unknown pictures.


Some say: it's not a magazine, it's a book!





---

Andrť Lefebvre and the cars he created for Voisin and CitroŽn (2014 reprint)



By Gijsbert-Paul Berk

Published June 2009 UK & USA by Veloce Publishing

REPRINT November 2014 (UK and November 2014 (USA) by Veloce Publishing
ISBN 978-1-845842-44-4
UPC 6-36847-04244-8
BIC classification: BG + KNDR
£19.99 UK / $34.95 USA

Review

Purchase


---




De Originele CitroŽn CX

by Michael Buurma

Another title from Citrovisie, this book in Dutch tells you everything you want to know about the CX.

Review
Purchase

---

Over Frankrijks Wegen - Nostalgische Reisgids voor de CitroŽnrijder

It has been quite a number of years since publishing house CitroExpert published the book "Un Beau Voyage". That book provided a nostalgic description, by region, of France, from a time when tourism for the masses was just beginning. The book comprised lots and lots of photos and related documents that relate to their favourite car brand: CitroŽn. With a very limited stock of that book still on the shelves the authors started working with a new angle: that of driving the routes nationales.
Published in December 2013 "Over Frankrijks Wegen - Nostalgische Reisgids voor de CitroŽnrijder" (On France's Roads – A Nostalgic Travel Guide For The CitroŽn Driver), outlines how our parents and grandparents travelled by car in France on routes that the reader (with a little map reading) can drive again although in 2014 one must take into account changed road numbers and landscaping around roads.

With more than 600 old photos and postcards, colourful illustrations of road signs and related matters, 'On France's Roads' is a nostalgic kaleidoscope where you're never bored.
But this is not all. At the beginning of the book, the reader is treated to a chapter of nearly sixty pages about the link between and the Double Chevron – for almost a century.
And among all the routes the reader learns about the history of French road traffic in general and those of CitroŽn in particular.
The book contains a wealth of never before displayed photos, often found with collectors or hidden in the archives of large news agencies. Needless to say, this material was not used in any earlier books from this Publisher, so it is a fresh and welcome addition. The emphasis is on the first fifty years of CitroŽn; 1919-1969, with a single trip abroad.

Authors: Rob & Wouter Jansen
Publisher: Citroexpert (NL)
Language: Dutch
Size: 22 x 24 cm
Pages: 280
Illustrations: approx. 600, many in colour
Format: bound with hard laminated cover

Purchase


---

CitroExpert, the Dutch, independent all-CitroŽn-magazine, celebrated its fifteenth birthday in November 2011.

After the demise of the French CitroŽn Revue, to which Wouter Jansen was a regular contributor, he and publisher Fred Jansz started CitroExpert in the autumn of 1996 making it the oldest surviving all-CitroŽn magazine in Europe. The first issues, although full of articles of great interest, were perhaps a bit lean and modest. But that changed: fifteen years and 90 issues later reveals a mature magazine with as many different CitroŽn-related articles as there are CitroŽns. To celebrate this birthday, a special issue on CitroŽn in the United States has been published. As it is nearly a century now since Andrť CitroŽn crossed the Atlantic in the SS France to visit New York thereby getting inspiration to become the most important car manufacturer in Europe in the twenties and early thirties.

This special issue on CitroŽn in the USA reveals many unknown facts and documents which are of interest to specialists as well as the general public. How Andrť CitroŽn set foot on American soil in June 1913 for the first time; the negotiations with General Motors to become a part of that conglomerate; the first official American distributor in 1921 ...

But also the fact that CitroŽn applied many modern techniques that were invented by American companies, like Budd with the all-steel bodies and Westinghouse who patented servo-brakes. However, the real popularity of CitroŽn in the United States started just before World War II, when California-based company Challenger Motors became distributor for the West-Coast - to sell a unique car in a country that knows no boundaries. A subsidiary was founded in 1957 and represented the brand for fifteen years, selling a number of different models: 2cv, Ami6, Mťhari, H-van, DS and SM. Often adapted to special requirements, both by users and by law, like special lights and even emissions (in an era when little was known about greenhouse gasses).
After closing down the operation in 1972, some private companies tried to earn a living by selling new CitroŽns to American customers, like 2CV6 Charleston, CX, GS or XM. It must be said that this was not hugely successful, some few hundreds were sold in total. Nowadays, the only CitroŽn-like cars available overseas are rebadged Mitsubishis (or was it the other way round?): C-Zero and C-Crosser clones.
Apart from the very special pictures and other documents published in this edition, Olivier Marin, the French cartoonist well-known for this CitroŽn-related books, created a special cover in the spirit of comic legend Hergť: a drawing with Andrť CitroŽn near his hero Henry Ford, driving an early CitroŽn car. In the background, the Hollywood Hills can be recognized . although the famous nine letters have been replaced by the word CITROEN.
CitroExpert is for the time being only published in Dutch and widely distributed in The Netherlands and Flemish-speaking Belgium although subscriptions can be taken from anywhere. But who knows, an international edition might one day see the light of day, as is hoped for by many foreign enthusiasts.
Those who do not understand Dutch might care to look at CitroŽn in the USA here at CitroŽnŽt.

---




FRANCE: THE ESSENTIAL GUIDE FOR CAR ENTHUSIASTS

200 things for the car enthusiast to see and do

By Julian Parish

Published February 2015
ISBN 978-1-845847-42-5
Veloce Publishing Ltd

Love cars? Love France? Yes? Then you'll love this brand new book!

Places and events throughout the year and in every region
Where to see great cars on display
Easy to use, with practical information for each entry
Find 50 race circuits
Discover where to buy motoring art, books and parts
Enjoy your visits, with attractions for all the family

Review


---

CitroŽn Cars 1945 - 1964

By Malcolm Bobbitt
Published April 2011

ISBN 9 781908 34700 8

The post war history of one of the most innovative marques in motoring history
Exposes the story of the British-built CitroŽns
Contains an evocative collection of images and publicity material
Discusses what made CitroŽn so daringly different

40 years of CitroŽn's innovative car models between the 1930s and 1970s cover the entire range from the unconventional front wheel drive Traction Avant, the eccentric but economical 2CV to the 1955 luxury DS which was to revolutionise car design.

price: £7.95

Crťcy Publishing
Tel +44 161 499 0024
Email


---

CitroŽn 1919-1949 La belle ťpoque

By Wouter Jansen
Published January 2010
ISBN 978-2-35250-124-4

EUR49.95

Histoire & Collections
5, avenue de la Republique
F-75541 Paris Cedex 11
France

Tel: +33 (0)1 40 21 18 20

Fax: +33 (0)1 47 00 51 11

Review



---

The Essential Buyer's Guide CitroŽn DS & ID

By Rudy A Heilig
Published February 2008 UK & USA
ISBN 978-1-84584-138-6 UPC 6-36847-04138-0

GBP 9.99 [UK] USD 19.95 [US]

VELOCE The Publisher of Fine Automotive Books

Veloce Publishing Ltd.,
33 Trinity Street,
Dorchester,
Dorset DT1 1TT,
England

Tel: +44 (0)1305 260068

Fax: +44 (0) 1305 268864

Review

---

CitroŽn The Complete Story

By Lance Cole
Published May 2014
ISBN 9781847976598

GBP 35.00 [UK] USD 59.95 [US]

The Crowood Press
The Stable Block
Crowood Lane
Ramsbury
Marlborough
Wiltshire
SN8 2HR
England

Tel:+44 (0)1672 520320



Review




---




2CV CitroŽn

Ses dťrivťs, Baby Brousse, Dalat, FAF et autres

By Marie & Etienne Christian
Publshed 2014
ISBN 978-2-910434-39-7

€32


L'Autodrome Editions
48-50 Boulevard Sťnard
92210 Saint Cloud
France


Review




---

Top of page
Goodwood Festival Of Speed 2015
---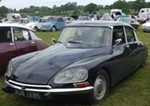 The CitroŽn Car Club 60th Anniversary D Rally
---
CITROMobile 2015
---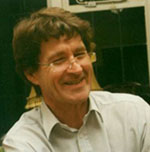 Geoff Matthews 1946 - 2015

---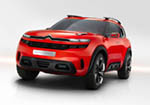 Aircross concept

---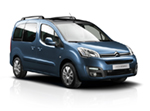 New Berlingo
---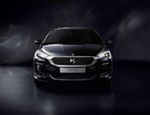 New DS5
---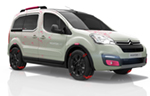 Berlingo Mountain Vibe concept
---
---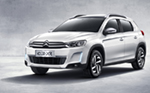 C3-XR compact SUV
---
C1 Urban Ride concept
---
The new DS brand
---
C4 Cactus Airflow 2L concept
---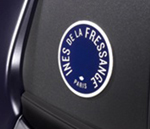 DS3 InŤs de la Fressange Paris concepts
---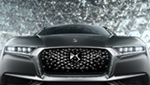 Divine DS
---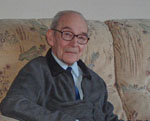 Ken Smith Obituary
---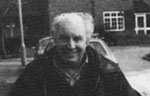 Fred Annells obituary
---

Citromobile 2014
---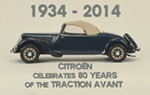 1934 - 2014
80 years of the Traction
---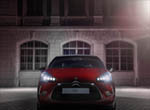 New lights for DS3
---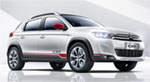 C-XR concept
---
DS6 WR
---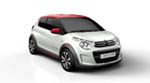 C1 SWISS + ME concept
---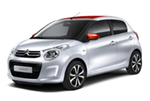 New C1 for 2014
---
C4 CACTUS AVENTURE

---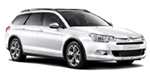 C5 Crosstourer
---
C4 Cactus
---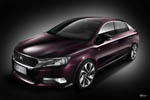 DS5 5LS
---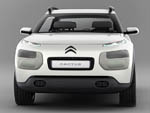 Cactus
---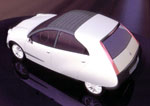 Projet TPV
---

Citromobile 2013
---
C4 Picasso
---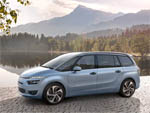 Grand C4 Picasso
---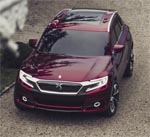 Wild Rubis concept
---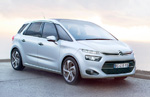 C4 Picasso Technospace
---
Technospace concept
---
Hybrid Air
---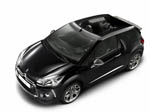 DS3 Cabriolet
---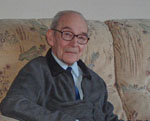 Ken Smith interview
C4 L
---
C-Elysťe
---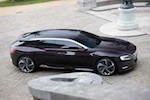 DS Numťro 9
---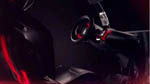 Tubik concept car
---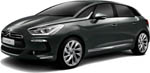 DS5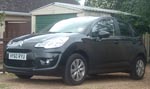 CitroŽnŽt drives the C3
---
CitroŽnŽt drives the DS3
---
CitroŽn Lacoste concept
---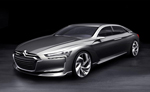 Metropolis concept
---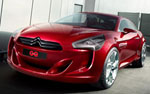 GQbyCITROňN concept
---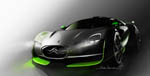 Survolt Concept
---